In today's day and age, people want answers to their questions in an instant. They want to find solutions to their problems from experts, but rather than seeking out an expert in person or speaking to someone on the telephone, people seek their information from sources that they find online.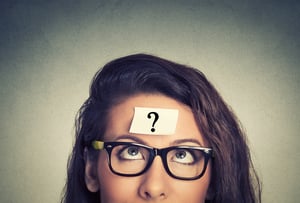 People want instant answers to their questions, and in today's world, they merely pick up their smartphone and ask Google a question. In an instant, they are directed to a search results page with links to websites that Google has matched most closely to the question that they asked that provide the answer to their question .
In your business, your target audience is searching for solutions to their problems or answers to their questions. The question is: will they find you and your website?
Well, contrary to what you might believe, they are not searching for you!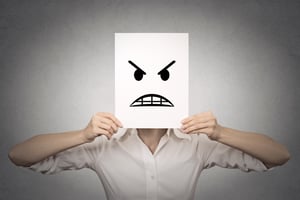 You spent time and money creating what you thought was the perfect website, yet your website is not generating the number of leads that you expected to achieve each month.
Why is that?
Furthermore, what can you do to generate the leads that you need each month and to reach your target audience?
Here are 5 tips that will help your website generate more leads and help you to reach your target audience:
1. Website Design for Lead Generation

If you want to use your website to generate leads, you first need to be sure that your website is user friendly and is designed to provide the visitor with helpful content that provides answers to their questions or solutions to their problems.
To generate leads from your website, you should do the following:
Design your homepage so that it provides content that will answer visitors questions and provide solutions to their problems rather than making the website all about your business

The content should be engaging and interesting and on topics and provide information that will provide the visitors to your website with the answers and solutions they are seeking

The content should be easily accessible and easy to find with headlines that draw attention to topics that will then be linked to other pages on your website

You should have your most recent blog post near the top of the homepage as well as a list of blog topics and links to your most popular blog topics

Include content offers

Include call to actions and forms for visitors to complete to receive a content offer or to sign up to receive a newsletter or blog posts

Include a pop up chat window that connects to a live person or that will answer questions with canned responses and provide helpful links

Include links to content on your website that answers visitors questions and provides more detail as well as links to outside sources that has useful content that provides those answers and solutions

Build trust with your visitors by being the expert
.


2. Knowing your Buyer Personas = Lead Generation


In order to build an effective website that will generate new leads for your business, you need to know exactly who your target audience is. This target audience is known as your buyer persona.


Understanding your buyer personas will generate more visitors to your website and result in more leads. Here is how:
Knowing your target audience (aka: buyer personas) will generate more visitors to your website because you will have on your website content that your buyer personas are seeking

You want to attract visitors that will be potential customers for your products and services - understanding who your buyer personas are will accomplish this

Provide content on your website that addresses the needs, questions, and problems that your buyer personas have and for which they are seeking answers and solutions - only by understanding who your buyer personas are can you accomplish this

Create content that is specific for each of your buyer personas - you can only do this if you understand who each of your buyer personas are

Understanding who your buyer personas are will allow you to design your website so that it is marketed to them
3. Create Content to Generate Leads

A key component for any business to attracting new visitors to their website and thus to generate new leads is the content that is on the website.
Understanding what content to create will generate more leads. Here is how:
Content needs to be helpful and informative

Don't focus your website exclusively on your business and the products and services that you offer, rather provide content that your buyer personas are searching for

Answer the questions that your buyer personas are asking

Create pillar pages for each core topic and have subtopics with the content that supports the pillar page and is linked to it

Create content in the form of blog posts, videos, podcasts, e-books, etc. on topics that your buyer personas want to be informed

Build trust with the visitors to your website so that they will complete a form and provide you with their contact information

Larger content pieces should be made available to download as an enticement for visitors to your website to complete the form and provide you with their contact information

Once the visitor has completed the form, you have created for yourself a warm lead

It is now up to you to nurture that lead and to build the trust that will convert that lead into a customer
4. Generating Leads by Blogging

One of the most common forms of content that you can create is a blog post. Each blog post is essentially a new page on your website.
Understanding how to blog will generate more leads for your business. Here is how:
Having a blog on your website provides your website with additional content. Each blog post is like another page on your website. The more you blog; the higher your chances of getting a higher ranking in the search results to a query.

Google Analytics - the more blog posts that you have on a particular topic; the higher your rankings will be. Google looks at the content of the blog posts and uses analytics to rank those web pages. The pages that have the highest ranking and that best match the query will end up highest on the search results page. Having a library of blog posts will increase your SEO rankings and the chances of your website being in the search results for queries on topics on which you blog.

Design and layout of your blog will influence how long someone stays on the blog post and if they read it. Utilizing white space and distinguishing fonts as well as interesting images, info graphics, gifs, chats, tables, etc. will keep your reader engaged and also lead to higher SEO rankings.

Using video and audio will also increase SEO rankings and also keep the reader engaged. Audio and video embedded into the blog text will allow the reader to download the content for listening and watching at another time of their choosing.

Generate leads from your bog post by including a call to action button that asks for visitors to provide you with their contact information in order to subscribe to the blog.
5. Lead Generation using Multi-Media on a Website

In today's marketplace, people want to receive information in an instant, but as a result, many people do not have the patience or the time to read the information.
Here is how to use multi-media on your website to generate leads:
Video is the most popular format that is preferred across all generational indicators and in every age bracket, so integrate video content on your website

The content that you use in your multi-media formats needs to appeal to the audience that you are trying to reach

Content can be demonstrations, how to videos, a tutorials, testimonials, interviews, power point presentations, etc.

Content should provide solutions to problems that your buyer personas have or answer questions that your buyer personas are asking

Content can demonstrate or provide a guide for your buyer personas to use to overcome a problem that they are having - content = solutions

The right multi-media content will help you in your SEO rankings

Free previews or snippets will engage visitors to your website and leave them wanting more

Include a form for visitors to complete in order to receive a link or to be able to download the entire piece of content in which they are interested

By completing the form and providing you with their contact information, the visitor is converted to a new lead
Summary
Your website can be a key component in lead generation; however it must be designed correctly.
The content and the layout of your website are key elements to utilizing your website for lead generation.
Knowing who your target audience specifically is and what challenges they face and questions they are asking will help you to develop the right content so that your website can be found by the people that you want to become your clients.
By using content such as blog posts and multi-media presentations you will engage your visitors and can also entice them with offers for more content that they will be helpful to them to solve the problems and challenges that they have.
Your Articles Need SkimCatchables
Skim-Catchables are bloggers' - now- not-so- secret weapon to make readers' jobs easier because they can easily skim down a page and find the answer to what they are looking for. Engaging titles and subtitles, gorgeous infographics, and functions like TL; DR (Too long; didn't' read) not only help readers, but should be part of any writer's tool kit!
Topic #Should I Redesign My Website,#How to Get More Traffic to My Website,#Inbound Marketing,#website design,#SEO,#Web Design,#Website Marketing,#blogging,#buyer personas,#Google Search,#Generating Leads,#Lead Generation,#HubSpot,#topic clusters,#tips,#homepage,#hyperlinks,#content offers,#call to action,#chat window,#core topics,#pillar pages,#search query,#building trust,#video,#multi-media,#blog design