In order to generate new leads for your business, you need to know exactly who your target audience is. This target audience is known as your buyer persona.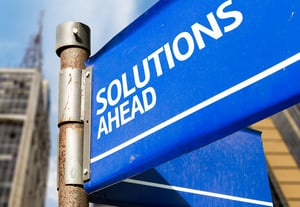 No matter what your business is, you want to provide content that your potential clients would be searching for as answers to questions that they have or as solutions to problems that they are having.
You want to attract visitors to your website that have the potential to become customers for your products or services.
You don't want visitors to your website to land on your homepage and to decide before exploring other pages that your business is not for them. However, if you do not provide or have the right content on your website, that is exactly what will happen!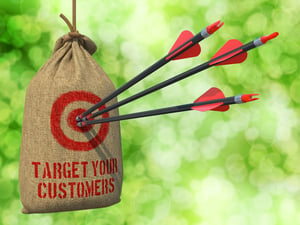 You need to know who you are targeting as a potential customer and provide content that is specific to their needs and concerns.
You need to know who you want to use your services. In other words, you need to identify who are your buyer personas.
Once you identify your buyer personas then you can create content for your website that is specific to that buyer persona.
And, before you ask, yes, it is possible that you can have more than one buyer persona. In that case, you would need to create content that is specific to each buyer persona.
It is possible that there will be instances in which the content that you create can be applied to more than one buyer persona, but, in general,

your content should be specific to a specific buyer persona.
HubSpot is an excellent resource for learning about buyer personas and how to create them.

Below is a link to a video lesson that will be helpful in learning more about how to create a buyer persona. Be sure to open the Resources tab below the video for more helpful information about buyer personas.
https://app.hubspot.com/academy/409613/lessons/305/1646
There is also available on HubSpot an excellent article about the questions to ask when creating a buyer persona. Here is the link to that article:
https://blog.hubspot.com/marketing/buyer-persona-questions
Finally, for a detailed step by step guide to developing and creating buyer personas, check out this blog post by Smart Bug Media:
https://www.smartbugmedia.com/inbound-marketing-personas
In summary, in order to generate more leads, you need to be sure that:
Your website is designed and is targeting the audience that you want to reach.
Ensure that you are targeting the correct audience is by creating buyer personas to represent your ideal customer or client.
You create the content that will attract your buyer personas to your website and that will convert a portion of those visitors into new leads.
Your Articles Need SkimCatchables
Skim-Catchables are bloggers' - now- not-so- secret weapon to make readers' jobs easier because they can easily skim down a page and find the answer to what they are looking for. Engaging titles and subtitles, gorgeous infographics, and functions like TL; DR (Too long; didn't' read) not only help readers, but should be part of any writer's tool kit!
Topic #Content Marketing,#Inbound Marketing,#SEO,#Marketing,#Generating Leads,#Lead Generation,#buyer persona