A key component for any business to generate new leads is the content that is on their website.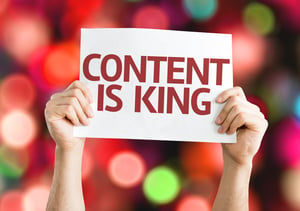 It is key to remember that the content on your website should be information that is helpful and informative to people that are searching for those topics online.
While it is necessary and important to provide content about you and your services, this should not be the primary focus of your website if you want to use your website to generate leads.
This is the mistake that 90% of the websites found on the web today make.

They make the website all about them rather than about content that their prospects want.
Your website should provide answers to the questions that your buyer persona is asking.
It should have content that is interesting and helpful to your buyer persona.


You should divide your content into specific core topics. These core topics are keywords that describe an issue or a problem that your buyer persona is trying to solve or to find a solution.
The core topic is a two or three word phrase. Around these core topics, you will create topic clusters.
A topic cluster is a series of sub-topics that are more detailed topics that are related to the core topic.
Attached to these sub-topics is the content.
The content can be in the form of

a blog post, a video, a podcast, an e-book, etc

.
These core topics, sub-topics, and the relative content would be found on your website in the form of pillar pages.
For more information about pillar pages and how to create them, a good resource has been produced by HubSpot.
Here is a link to a video lesson to learn more about core topics, sub-topics, pillar pages and how to create them. Be sure to also to click on the resources tab under the video for more links and more information.
https://app.hubspot.com/academy/409613/lessons/120/581
Here is a link to an article that explains all of this in more detail that is also found on the HubSpot website:
https://knowledge.hubspot.com/content-strategy/pillar-pages-topics-and-subtopics
Now that you understand topic clusters and pillar pages, you need to

create the content

that will fill those pillar pages.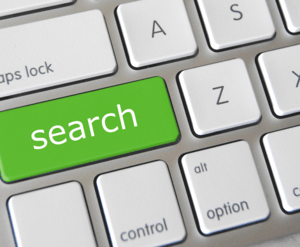 It is

through this content that prospective clients will find you.

They will search for questions and topics.
When they conduct their search,

if you have properly created pillar pages with sufficient supporting content, the content that most closely matches their search query will appear in their search results

.
But, it is also not quite that simple. Your content must also have the right content tags, meta description, title format, structure, etc. All of these factors will lead to potential clients finding your website.
But how do these visitors become leads?
It is not just by providing the content that they are seeking.
Having content that appeals to visitors to your website and provides them with answers to their questions or solutions to their problems is an important element in building trust.
That trust will eventually lead to conversions; however, it is not an overnight process.
In order to convert visitors to clients, you need to first generate a lead.

One way to generate a lead is by

providing the visitor with more detailed content

that they want to have that answers a question or provides them with a solution that they are seeking. This can be done

i

n the form of an offer to an e-book or a short guide or a PDF article with tips

that provide solutions to a problem that they have.
This content is available for them to read for free on your website.
However, if they want to have a copy to take with them that they can download,

they will need to provide you with their contact information

.

You would

have a form

for them to complete in order to receive a link to download the material. By having them complete the form, you are generating a new lead.
It is now in your power to convert that lead into a customer or client.
Your Articles Need SkimCatchables
Skim-Catchables are bloggers' - now- not-so- secret weapon to make readers' jobs easier because they can easily skim down a page and find the answer to what they are looking for. Engaging titles and subtitles, gorgeous infographics, and functions like TL; DR (Too long; didn't' read) not only help readers, but should be part of any writer's tool kit!
Topic #Content Marketing,#SEO,#Website Marketing,#Lead Generation,#HubSpot,#topic clusters,#content offers,#core topics,#pillar pages,#building trust,#buyer persona,#content,#subtopics,#forms