One of the most common forms of content that you can create is a blog post. Each blog post is essentially a new page on your website.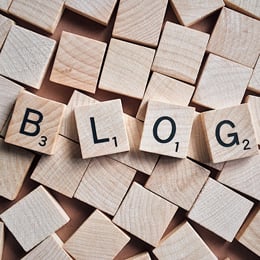 Every blog post

will increase the likelihood of your website being found

by potential customers or clients.
Every blog post that you publish is another link to your website.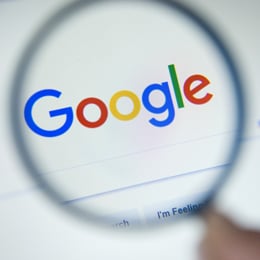 When Google ranks pages and websites, it uses analytics that looks at not just keywords.
In fact,

Google today uses a methodology that looks at the content

of a blog post

even more than the keywords.
Google looks at the title, the sub-topic titles, the body, the images in the post, video in the post, links in the post, the meta-data, content tags, and more to match the blog post to questions and search terms entered by people in a query to web pages, blog posts, and other content on the web that best match the query.
Google then

uses analytics to rank those web pages; the pages that have the highest ranking and best match the query will end up on the first page of the search results.
The key

is for your business to create enough content in the form of blog posts to end up on that first page of the search results.
The key to accomplishing this is to

write blog posts on subjects on which your buyer persona is searching for answers or solutions.

Once you have a library of many blog posts

with content that is similar in nature and that supports the same core topic,

you will increase your SEO rankings

and thereby increase the likelihood that a prospective client will find you.
So, how does writing blog posts result in more leads?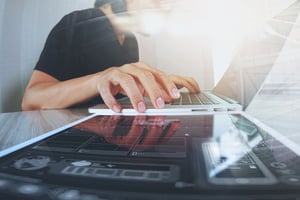 First,

as just elaborated upon, by writing content in the form of a blog post that your buyer persona faces as a challenge and on which they are seeking answers and solutions,

you are providing Google and other search engines with the content that will cause your website and the blog posts contained in it to be displayed in the search results to the query made by a prospect for your services.

If you do not have any blog posts or other content about a specific subject matter that your buyer personas are looking for and only have a small section of your website that lists that subject as a service that you offer, it is not likely that you will be found easily when a prospective client enters a query on that specific subject.
If, on the the other hand, you have multiple blog posts on the subject and other materials that you offer as downloadable content, it is very likely that your website will rank high and will be easily found by a search query on the subject. This is especially true if you have blog posts with the exact subject of the query in the title and meta data.
Second,

and just as important,

the design and layout of your blog post

will determine how long someone stays on that page and if they read it.
You should create a layout that

utilizes lots of white space.

There should be

distinguishing font types

in that the title should have the largest font and the sub-topic titles should be larger than the font used in the body of the blog post.
Additionally, you want to

include images, infographics, gifs, charts and tables, etc.

These items are also read by Google and other search engines and assist in getting a higher ranking.
Third

, you want to

include video and audio

when possible and applicable in a blog post.
Video and audio not only

increase your SEO rankings

, but

keep the reader engaged.

In many cases, the visitor may not have the time or the patience to read through an entire blog post; however, they might listen to it during their down time.
Statistics show that video is quickly becoming the most preferred method to use by people to view the information they are seeking. This is true across all age brackets and generational indicators.
All of the above will get your blog posts noticed and ranked by the search engines such as Google and will also engage the visitor to read or listen to the content of the blog post, but how do you generate leads from the blog post?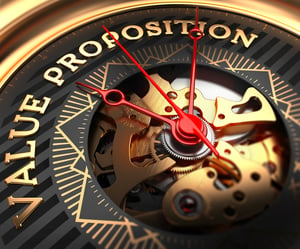 Just as discussed previously,

you need to entice the visitor to provide you with their contact information.

To accomplish this you will want to have a

call to action

which entices the visitor to

subscribe to your blog

near the top of the blog post that will persuade the visitor to enter their contact information.
Additionally, you will want to have the same offer repeated at the end of the blog post, so that the reader does not have to scroll up to take advantage of the offer.
It is also a subtle reminder to the visitor that if they liked what they just read that they should enter their contact information to get future blog posts that they might also enjoy reading and that would be helpful to them.
Once the visitor enters their information to subscribe to the blog, they become a warm lead for you to continue to engage with through the consideration stage and ultimately resulting in a decision to use your services.
Your Articles Need SkimCatchables
Skim-Catchables are bloggers' - now- not-so- secret weapon to make readers' jobs easier because they can easily skim down a page and find the answer to what they are looking for. Engaging titles and subtitles, gorgeous infographics, and functions like TL; DR (Too long; didn't' read) not only help readers, but should be part of any writer's tool kit!
Topic #SEO,#blogging,#Lead Generation,#content offers,#multi-media,#blog design,#buyer persona,#content,#google analytics,#subsrcibe to our blog button