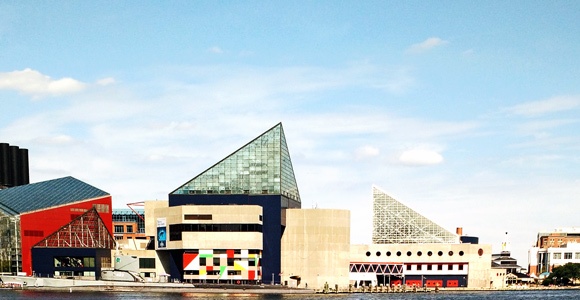 What is Local Search Marketing?
Local search marketing is anything done on the web to promote your physical business to those in close proximity to you. Take Ability SEO, for example. We're a Baltimore SEO and marketing company, so we want to attract people in the greater Baltimore area. For many small businesses, this is really important. If you just opened up a shoe store in Pikesville, you don't care at all about shoe-seekers on the West Coast, people searching for shoes in New York don't really concern you, and shoppers in Annapolis only matter a little. Since most of your customers will come from places like Pikesville, Owings Mills and Baltimore, that's who you want to attract the attention of.
Where Do I Begin?
The good thing about narrowing SEO down to being local makes it a lot easier to handle.
Google My Business

. You know how when you Google a local business, a sidebar comes up with the name, contact number, and reviews of the business, plus a location and sometimes photos? That's

Google My Business

, and it's the first step in improving your local SEO. Besides for sharing relevant information, it also makes it easy for leads to contact you or get directions, which they may not have done had it required extra effort.
Make Connections.

From an SEO standpoint, the more links to your website from other reputable ones, the better. And from a business standpoint, this will help get your name out among the community. Going back to the shoe store example, why not partner up with someone who sells socks and accessories in Baltimore? By blogging about and recommending each other, you both gain traction and lose nothing.
NAP Consistency

. While a nap is always a good idea, that's not what I'm referring to. Having your

n

ame,

a

ddress and

p

hone number consistent all across the web builds trust for search engines, resulting in you landing higher on the results page. Make sure spelling, as well as spaces and symbol, are the same on your website (and all web pages), social media, Google My Business, and anywhere else your business is listed.
Reviews

. 68% of consumers take reviews into consideration before making a purchase. It's a good idea to get a few friends and good customers to write some (5-star, of course) Google reviews for your business. Also, if a previous customer has written a negative review, try and clear that up so that it doesn't end up hurting your business.
Be involved online. Write a blog,

produce videos and post on

social media

. This is the basis of online marketing in general, and local marketing is no exception. Do what you can get to visitors involved, and commenting and sharing!
Keep an eye on local competition.

Chances are you already do. See what similar Baltimore businesses are doing on their website and what they're posting to social media. Is it working for them? Is there anything they're doing successfully that you're not? Or is there something that you can provide that no one else is? Be creative and use competition as inspiration!
What to do next
Even though SEO traffic is crucial to online success, quality of website visitors is more imporatnt than quantity. Ten website visitors with a strong interest in becoming customers are obviously more valuable than fifty who all stumbled across a page of with only three that might buy. This is why buyer personas are important.
Successful SEO takes time, but it's worth it. Can't wait to share more local marketing tips with you!
Your Articles Need SkimCatchables
Skim-Catchables are bloggers' - now- not-so- secret weapon to make readers' jobs easier because they can easily skim down a page and find the answer to what they are looking for. Engaging titles and subtitles, gorgeous infographics, and functions like TL; DR (Too long; didn't' read) not only help readers, but should be part of any writer's tool kit!
Topic #Baltimore SEO
Chaya Lencz
Chaya Lencz is our marketing associate at AbilitySEO. In addition, she is currently a student at University of Baltimore's Merrick School of Business.