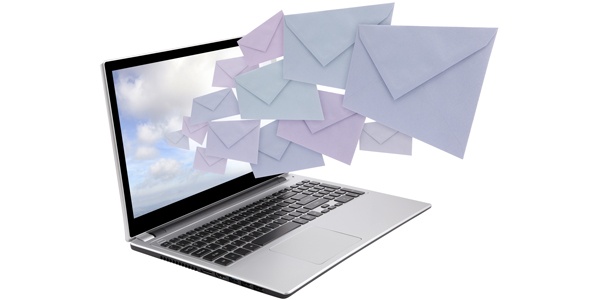 You're confident in your buyers' journey, you've got the inbound sales method down pat, and you think you're ready to reach out to prospects. Well, it's great that you did all that research, because this is when you'll put it to use! Email is a convenient and simple way to reach out. Going the extra mile and putting some extra effort into those emails can make all the difference in your success.
Email Content
The Subject Line
This is the first glance a prospect sees of an email and can be the deciding factor of whether or not the email is even opened. Avoid anything spammy and instead go with something straightforward and compelling. Keep it short, sweet, and honest.
2. Opening Line
People love hearing about themselves, so make this about them. Congratulate them on a recent accomplishment, mention what your mutual connection has told you about them, or a problem you think they may be experiencing. You can introduce yourself later on.
3. Body
What should the email itself say? Your email should:
Draw a personalized connection between you and your prospect builds instant trust. Mention blog posts they've read, web pages they perused, or a mutual contact. This should occur somewhere at the beginning of the email (like the above-mentioned opening line) to pique their interest.
Show your authority on the subject. Mention a blog article of yours that relates to his or her problem, or state how you've helped other companies with similar things.
Ask questions. Just like people like hearing about themselves, they also like to feel in control. Is this, in fact, a problem that they are experiencing? How do they think you can help them? And do they have any other questions you can help them with? These are just a few examples; any question will get them thinking more about your offer.
Provide further resources. Attach links to website pages, posts, or resources of yours that the prospect will find helpful. This ascertains that you are an expert who is willing to help.
Include a call-to-action that matches their stage in the buyer's journey. Make sure you're not asking too much, but there's also no point in requesting they do something they've passed long ago.
4. Closing
This is a great place to include that question that I mentioned. Ask them to set up a time to talk, or just to be in touch for additional information.
5. Signature
Your signature should simply provide information on who you are and ways to contact you. Under your name, good options to include are your position and/or company name, phone number, and social media profile of choice. As the fact is that you're sending an email, there's no need to include your email address.
Nice, you've written the email! But wait, don't hit "send" just yet. Check over your email at least two more times and look out for the following:
Typos and grammar mistakes- so easy to make, such a quick way to ensure the email is trashed.
Wrong information- make sure all your contact information, dates, and information about your prospect is correct.
Anything but second person- again, it's all about being personal. Make sure this email is obviously all about the one reading it!
Adverbs and weak words- you want to come across as assertive and confident. Instead of having adverbs modifying weak verbs, switch that over to a stronger verb ("very hard" to "excruciating", for example). Don't say "I think"- you should know!
A reason why- did you tell your prospect why they should care?
Remember, this is not the last step in the process. You will most likely need to follow up with more emails, a phone call and other means of communication. This article and this one, both from Hubspot, will provide more information on sales emails and follow-up.
Want to learn more pro tips on successful selling?
Your Articles Need SkimCatchables
Skim-Catchables are bloggers' - now- not-so- secret weapon to make readers' jobs easier because they can easily skim down a page and find the answer to what they are looking for. Engaging titles and subtitles, gorgeous infographics, and functions like TL; DR (Too long; didn't' read) not only help readers, but should be part of any writer's tool kit!
Topic #email marketing,#sales
Chaya Lencz
Chaya Lencz is our marketing associate at AbilitySEO. In addition, she is currently a student at University of Baltimore's Merrick School of Business.