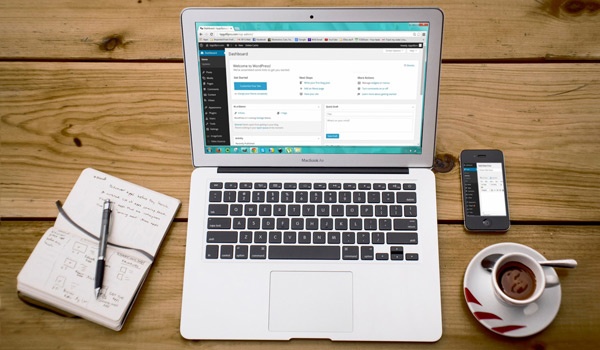 Blogging is a marketing tool that is available to anyone. It doesn't require much manpower, a big budget or business connections. All you need is a computer (or tablet or even phone) and a platform, and you're all set to tap into the power of blogging. The more difficult step is getting your blog out there. Specifically, how to get it to the people who need it. People have questions and your blog has the answers-all that is now needed is a link between the two! Let's say you sell cake decorating supplies, and you're a master at decorating cakes. You have a blog post about easy ways to create a birthday cake. Meanwhile, there are numerous people out there who are trying to figure out how to make that perfect birthday cake. How can their Google (or Yahoo or Bing or any other search engine) search lead them to your blog article?
This is where we meet SEO, or Search Engine Optimization.
Question: What is SEO?
SEO is the practice of increasing the quantity and quality of traffic to your website through organic search engine results. Or, in other words, the tips and tricks that are necessary to get you to the first page of Google. Because who ever goes beyond that first page, anyway?
Blogging for SEO
Using Keywords
Keywords, keywords, keywords. You can't talk about SEO without mentioning them. Keywords are the words or phrases that are typed into a search engine for a person to find whatever they are looking for. Your job is to figure out what your target audience (hello, buyer persona) is searching, and for you to grab onto those keywords and utilize them in your blog.
Long-tail Keywords
Be smart about your keywords. Let's go back to our original example. Since you're writing about cake decorating, you may think that "cake decorating" is the perfect keyword to work into your blog post. But look at it like this- there are tons of cake-decorating businesses out there, and many of them are much more well-known than you are. Fighting to rank high in a "cake decorating" search will prove extremely difficult. Instead, focus on a smaller, more specific area by creating a long-tail keyword, or a phrase of a string of keywords that is relevant to your audience. For your birthday cake blog, a good long-tail keyword would be "easy birthday cake decorating tips". Using long-tail keywords will help your website in two ways: one, by increasing its visibility when that keyword is searched, and two, by weeding out web searchers who aren't interested in what you have to offer.
So how to find those long-tail keywords? Well, it involves research. One way is to get into the head of your buyer personas- based on what you know about them, what do they want to know? What are they searching? And what do you have to offer that can address that need?
Once you come up with some good ideas, you can utilize some free keyword tools that are available online. Some examples of are Moz Keyword Explorer, Google Adwords Keyword tool (you'll need to set up a free account) , and SpyFu keyword research. These sites will advise you on how effective your keywords will be and will also suggest alternative, related keywords. You can also type keywords into any search engine and see what else it suggests. If you're looking for inspiration for your blog, this is a great place to start- just pick a long-tail keyword and start writing!
The Blog Post
Title
Some people like creating their titles first and create an article accordingly, while others prefer to see where their writing takes them and devise a title afterwards. Whichever you prefer, make sure to work your keyword into the title. If possible, include the chosen keyword at the beginning of the title. This will insure that readers know you have the answer to their problem, and search engines will be able to bring the right people to your post. Giving your blog article a catchy name will increase the probability of it being shared on social media, which also boosts your SEO.
URL, Meta Description and Alt-text
The URL is the first part of a webpage that search engines check, so be sure to include the long-tail keyword in there! Try separating words by dashes (-), instead of forcing them into one long string.
A meta description is the short description of a web page displayed under the URL on a search engine results page. Work your keyword in here as well, to let everyone know what it is you're writing about.
Alt-text is the text behind an image that search engines, which can't recognize images, pick up on. Adding either your keyword or a small description of the image into the alt-text will allow search engines to "read" your images.
Body
Including keywords in the body of a blog post is important, but be sure not to overdo it- only include them where it appears as natural and comfortable to the reader. What you can do is include synonyms and related phrases to your keyword to further optimize your post. But with a well-written blog post, that should happen on its own, anyway!
Links
Including both internal and external links in your blog articles is a good thing to get used to. Besides for driving more traffic to your other web pages and blog post (with internal links), it also establishes you as credible to search engines. Whenever possible, link to an internal page that has a good ranking already, as improving a high-ranking page by just a little can improve your website's SEO. Also, because search engines pay attention to the words that are doing the linking (meaning the highlighter, hyperlinked text), you should as well- try making those into keywords.
Mobile Friendly
We have reached the point where mobile Internet users are the majority. Besides for making your website accessible to over 50% of Internet users, mobile-friendly sites are ranked higher than non-mobile friendly sites by Google and other web browsers. Making your website mobile-responsive is an important SEO step.
Social Sharing
The more a page is shared on social media, the higher its web ranking is. Make your posts sharable by including social sharing buttons prominently on the page. And, of course, make your posts interesting and informative so that readers actually want to share!
Improving SEO is a tough business, but every step counts! This long list of suggestions may seem intimidating, but just try one or two at a time, and track which yielded the best results. Find what works for you and go from there. Learn more expert SEO tips by downloading a complimentary ebook, or read how to easily improve your SEO right now!
Your Articles Need SkimCatchables
Skim-Catchables are bloggers' - now- not-so- secret weapon to make readers' jobs easier because they can easily skim down a page and find the answer to what they are looking for. Engaging titles and subtitles, gorgeous infographics, and functions like TL; DR (Too long; didn't' read) not only help readers, but should be part of any writer's tool kit!
Topic #blogging
Chaya Lencz
Chaya Lencz is our marketing associate at AbilitySEO. In addition, she is currently a student at University of Baltimore's Merrick School of Business.