Getting familiar with AdWords
If you are in the early phases of an AdWords campaign––or arranging one––you are only just getting familiar with all the specifications. There is a lot of information for you to keep track of and, moreover, to track. Whether you connect your Adwords account to Google Analytics or merely use the array of detail in various AdWords reports, you will benefit from knowing your way around the many metrics available as you refine your campaign.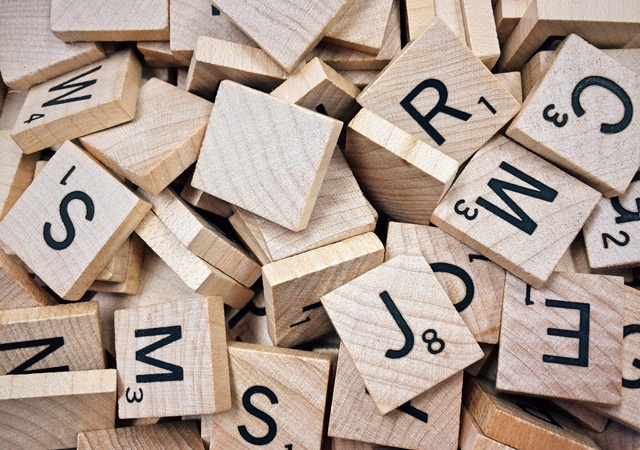 Views
What a given advertiser defines as a view can vary depending on the circumstance. In fact, Google charges you differently depending on the quality of a view. For example, YouTube and the display network use active view to determine whether an ad is actually viewable to a user. A display ad is only "viewable" in the event 50% or more of its surface is visible for a second or more. This also varies from a page view, which relates to visibility of a website.
Clicks
A click is accounted for when a user clicks on your ad, whether that is the blue headline of your copy or a thumbnail. It is counted even in the event the user never actually loads your site. Clicks indicate whether your ad is resonating enough with its intended audience to the point that the audience is compelled to investigate further, or click. When you look at your account for a representation of the number of clicks, you will find clickthrough rate (CTR).
Clickthrough Rate (CTR)
Clickthrough rate is an indication of how many users who have viewed your advertisement also clicked on it. The formula for calculating clickthrough rate is the number of clicks on your ad divided by the number of times your ad was displayed in order for those clicks to occur, or, clicks/impressions. Having a good CTR will also influence your ad's expected CTR, which will ultimately alter the cost of an ad and where it appears on a search result.
Keywords
A keyword is a word or series of words used to define your service or product. Your keywords influence the context in which your ad appears. If you are advertising athletic wear, you might choose "sneakers" as a keyword. If you want your ad to appear when a user is searching for "basketball shoes," make sure your keyword is similar to the user's expected terminology. Successful keyword selection will elevate the profile of your ad and reduce its price.
Search terms and Search Terms Report
It is easy to confuse a search term with a keyword. A keyword is a word or phrase you include in your AdWords campaign in anticipation of a consumer's Google search. The content of a Google search is a set of search terms, which you approximate in a keyword list. A Search Terms Report is a list of search terms that have been viewed in a search before a user views your ad and, ultimately, clicks on it.
Conversion Rate
The content of a conversion varies depending on the unit of choice. While one advertiser may view a newsletter subscription as a conversion, another may be looking for a purchase. A conversion rate is the number of conversions achieved with an ad click, or, the number of conversions over the number of ad clicks it took to get them. You can identify your conversion rate by using conversion tracking in your AdWords account.
Cost-Per-Conversion (CPC)
Generally, you'll need to formulate a budget in order to get a conversion (or "acquisition"). In fact, Cost-Per-Acquisition (CPA) bidding is often more expensive than Cost-Per-Click (CPC) bidding because its fulfillment necessitates a more expansive set of actions by the consumer. As such, the amount you spend for one conversion is your cost-per-conversion––or, how much is the ad that resulted in a conversion?
Return-On-Investment (ROI)
Hopefully you are making more money on a given conversion than you spent getting it; if not initially, then eventually. The amount of money spent on an advertisement is only one of the expenses in an AdWords campaign. Return-On-Investment is, in part, whatever is leftover after you account for the invested finances of your campaign. It is calculated by taking the revenue from your conversions minus the total cost of the campaign divided by the total cost.
Return on Advertising Spending (ROAS)
Return on advertising spending is a metric by which you, an advertiser, can ascertain the effectiveness of an ad campaign. More specifically, it will illustrate whether the amount of money going into the advertising budget is actually paying off. You calculate ROAS by dividing the revenue from an ad by the amount you spent to make it. For example, if you expend $100 on a campaign and made $300, your ROAS is 300/100 = $3: for every $1 you spend you get $3 back. If ROAS is above 1, the ad is worth more than its cost––if it's 1, they're equal; below, it's less valuable.
Leads
Like a conversion, the definition of a lead may vary depending on the expectations and criteria of an advertiser. For example, the point at which a lead is a Marketing Qualified Lead (MQL) and then a Sales Qualified Lead (SQL) is up to the discretion of the marketing and sales teams as well as anyone in charge of them. In general, however, a lead isn't just anyone on the internet you may eventually convert. A sales lead expresses interest in your service or product.
Conclusion
The variety of metrics available for targeting and tracking may appear overwhelming in the beginning. The only way to be more familiar with them is to design a campaign and determine which of them is valuable for improving it. It is unwise to formulate a campaign around a set of metrics––figure out what information you need after you decide which manner of bidding and promotion is appropriate for your product or service.
Your Articles Need SkimCatchables
Skim-Catchables are bloggers' - now- not-so- secret weapon to make readers' jobs easier because they can easily skim down a page and find the answer to what they are looking for. Engaging titles and subtitles, gorgeous infographics, and functions like TL; DR (Too long; didn't' read) not only help readers, but should be part of any writer's tool kit!
Topic #AdWords
Justin Weidner
Justin is a writing intern for AbilitySEO with a passion for words and a love of both consuming and creating content. He studied philosophy and, outside of marketing, enjoys volunteering and pop culture. Contact him at jbw348@gmail.com