Whether I need to pick up a quick bite while out of town or buy a new pair of shoes for that wedding tomorrow!, Google My Business has been my savior. Type in an establishment or just a category that you're looking for, and Google will quickly navigate you there or allow you easily to call the business for questions. It will also tell you if the store is currently open, as well as show Google reviews, so that you know you're getting the best deal.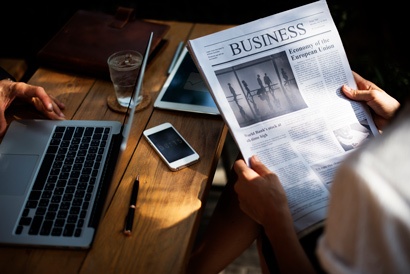 Although it may seem like magic, Google My Business is far from it. Some business owner had to sit there and painstakingly punch in all the details of the establishment. And woe is to the business that does it wrong- there is nothing worse than following all of Google Map's directions perfectly, only to arrive at a closed store- someone forgot to update their Business profile when they changed their closing hours. When you use Google My Business correctly, besides for leading to more customers and greater satisfaction, it will also boost your SEO tremendously. In fact, Moz reported that Google My Business is the #1 way to improve your local SEO strategy.
Open an Account
You gotta start somewhere. If you haven't already, click here to get started. You'll need to fill out some basic information so that Google can send you a verification postcard; then you're good to go!
Provide Your Information
The key here is to be as specific as possible. Do this by filling out as many fields as you can. The more specific you are, the more Google can see which types of searchers will find your business useful, and will then send your way.
Be Consistant
Make sure that all your information on Google My Business matches what your website says. The big three are called NAP- name, address and phone number, and if those don't match, your authority on Google goes way down. When that happens, Google doesn't "trust" you, and they will less frequently send searches your way. Even things like spaces and punctuation can make a difference.
Be Present
Google trusts businesses who are involved. The more activity on your Google My Business profile, the better. Get reviews, post about upcoming events, and update photos relevent to your business.
Stay Up-To-Date
In line with "be consistent", staying up-to-date means making sure that all the information you have previously provided is still relevent. Avoid the scenario of having customers show up to a closed shop by updating your business hours, including holiday hours. Obviously, changes of NAP should be reflected on Google My Business as well. Stay on top of your account and check it often.
FYI, don't be scared off if you don't do business by having customers come to you. If you instead go to the customer, like cleaning services or plumbers, you are considered a Service Area Business. You'll check off the box next to "I deliver goods and services to my customers at their location", and provide which zip codes you service. You have the option of displaying your own address or not.
Google My Business is part of a larger local SEO plan. To really rank well locally, you'll have to optimize your website for local SEO and put our other local search marketing tips to use!
Your Articles Need SkimCatchables
Skim-Catchables are bloggers' - now- not-so- secret weapon to make readers' jobs easier because they can easily skim down a page and find the answer to what they are looking for. Engaging titles and subtitles, gorgeous infographics, and functions like TL; DR (Too long; didn't' read) not only help readers, but should be part of any writer's tool kit!
Topic #Baltimore SEO
Chaya Lencz
Chaya Lencz is our marketing associate at AbilitySEO. In addition, she is currently a student at University of Baltimore's Merrick School of Business.