On a recent podcast (10/3/17, "The Tim Ferriss Show"), Tim Ferriss describes the 3 central rules of branding that everyone is wise to exercise.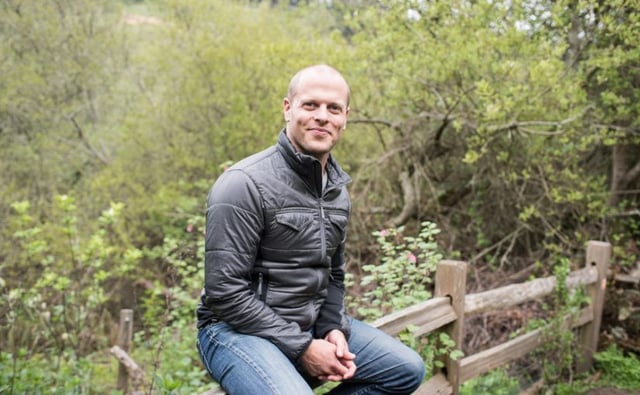 The 3 Critical Rules
The first one is: 1) What unique benefits does your company deliver? Or another way of phrasing it: 1) What pain points does it uniquely remove? The second inquiry is 2) Who are your true fans? By true fans, Tim means diehard followers. The third one is actually a subsidiary of the second, though he counts one more: 3) How do you convert casual fans into diehard ones? As we see, each of these issues follows from its predecessor.
Therefore, the article will be best suited by following a rather chronological illustration of the ideas, including examples for demonstrative purposes. All this is fairly convenient insofar as Ferriss abides by the same progression himself. This is no surprise as it is an argument. Bear in mind the podcast is full of a lot more information than there is space for in this article, so be encouraged that you will get a lot of value out of listening in yourself.
Framework
Ferriss offers a good deal of prefacing in a lead up into the definitions and explication we already mentioned. It's worth delving into some of these framing devices as they will lay the groundwork for a more enlightened outline. One of the things he is insistent on is being precise. He dismisses all the energy wasted on conversations where the definitions aren't mutual. As such, define a 'success.' The same goes for a brand, which he believes you discard altogether.
Branding, he says, especially branding of a personal nature, is useless for our purposes. In fact, branding is a side effect of effective business where, unless you're an Instagram celebrity, you end up misguiding yourself. The idea of branding an idea is backwards. It's useful to hear this because everything we hear in social media and uninformed sources is about branding. Build a successful business model and your brand will follow, if not be the model itself.
Raison d'Être
No further delay––the first of the three rules, as a reminder, is the figuring out of your company's reason for existing. This may sound a little grandiose, yet the essence of it is one thing you should already have some idea of. Exactly what are you bringing to the marketplace that isn't already there? There is major market saturation in a lot of areas. Consequently, you are better suited for success if you bring innovation value instead of incremental improvement.
As Tim would have it, the idea is to own or create a category. In podcasting, for example, he knows if he is going up against NPR or Gimlet, with all their technical and professional bells and whistles, he'll fail outright. Instead of competing with others directly, Ferriss alters the game. For him, it's generally 1.5-3 hour interviews. This ends up limiting his audience, which is actually a very good thing for him. We'll get into this soon.
Select a Specific Subject Matter
Ferriss chooses very technical content matter, like cryptocurrency for example, which ended up as a highly popular episode and one of the more successful ones overall on the subject matter. By focusing on a specific area of interest or series thereof, he is able to define the parameters of the competition and, eventually, evolve beyond the ones he initially established. This is an example of moving from wrestling with an idea into owning a category, as he proposed.
He begins with specificity and a confidence in the interest level. He assumes the confidence because he is making the podcast for himself––rather, someone very much like him. Well, who is he? As of the beginning of the enterprise, he was a 25-35 year-old tech savvy male in a few cities with a relatively high level of education––e.g. San Francisco, New York, LA, Chicago. The precision of his marketing also made it affordable.
Knowing is Better than Inferring
Insofar as the projected audience overlaps with him, Ferriss isn't in a position where he is making guesswork of how it's comprised. He knows who they are and what they want. Bear in mind a category, as defined by Ferriss, may be a consumer instead of a service or product. If you make inroads to securing the loyalty of a given demographic, it's often equally valuable. Once you have a following, you knowingly direct your marketing efforts at them, too.
If you think your product is for everyone and you're looking at buying ad space in USA Today or AOL, be ready to exhaust your entire budget in the near future. The way you get at a bigger audience is by selling yourself convincingly to a reliable contingent of a future, prospective whole. This leads into the second of the critical rules: 2) Who are your 1,000 true fans? The idea of a true fan is a little ambiguous, so let's be clear: we're referring to diehards.
Improvement by Considering the Consumer Experience
For his podcast, Tim knows the devout following is from the smaller consumer base reflecting himself. And the way you improve a product based on the smaller fan base is by thinking about their user experience. The experience may be thought of as existing in a variety of stages. The stages include purchasing, delivery, first use, maintenance, and disposal. Of course, some of these are irrelevant for a podcast, but use the podcast as a frame of reference.
Some of the greatest and, in retrospect, more obvious innovations come from investigating this order of experience. Using inflatable packing material in place of the peanuts or using wheels on the bottom of luggage. These are multimillion dollar businesses providing the components of the innovation. Even Podcasting is much less accessible––for anyone unfamiliar with how they're accessed––than may otherwise be expected of such a large volume of quality.
Consider the Consumer as an Exercise
How might a company improve customer productivity, simplicity, convenience, risk reduction, fun and image, and environmental friendliness? Thinking along these lines may elevate your business well beyond an original station. Even if some of these elements are unready for the opening salvo, they're a valuable exercise and you'll be ahead of the game if you are already planning for issues arising in the future.
If you manage a number of these things effectively, they will become your brand. Consumers will associate your efficient command of anticipatory factors with your service or product. Even if you only over-deliver on one or two features of the category, your branding will be a side effect of the consistent association. You have to practice good business before you enable good branding. In turn, you're better off letting go of the branding altogether.
Don't be 'Something' for Everyone
If you attempt to boil the ocean, you're inevitably running out of energy. The number one reason a startup fails is running out of money for procuring the energy in the example. If everyone is in your market, essentially no one really is. Initially, you aren't going to afford all of them. Eventually, you may grow and encompass a larger percentage of the bigger audience. If you serve a target audience, you automatically begin to overflow onto others.
For example, there is little or no stretch at all for the podcast appealing to women of the otherwise identical demographic. After the transition, you also phase into some similarly situated consumers above and below the initial age range. If you pursue the world, you aren't catching up. If you're precise, you may eventually gather a larger selection of the world. In the beginning, you are better served having a thousand loving you than 100,000 thinking you are all right.
Converting 10% into 100%
This extends into the third rule, which is 3) How do I turn a casual fan into a diehard? The answer is more of the same––of the same philosophy. Instead of producing content you will market for an entire audience, make an article––a podcast––you know around 10% of them are going to love. If you play a long game, your content will eventually play to each of the other 10s and some will overlap. This is vastly preferable to 100% being lukewarm from 'go.'
The same applies for a blog or an email. Achieving the level of quality necessary for even a smaller number of your audience to be rabidly enthusiastic means the content may eventually appeal to everyone else. If a blog article is average from the outset, no one is ever discovering or sharing it. Going for a smaller audience also allows Ferris, and you, a lot more specificity for advertising information. He connects his blog because he uses the same focus. The key is consistency in targeted, quality content.
Your Articles Need SkimCatchables
Skim-Catchables are bloggers' - now- not-so- secret weapon to make readers' jobs easier because they can easily skim down a page and find the answer to what they are looking for. Engaging titles and subtitles, gorgeous infographics, and functions like TL; DR (Too long; didn't' read) not only help readers, but should be part of any writer's tool kit!
Topic #podcasting,#branding
Justin Weidner
Justin is a writing intern for AbilitySEO with a passion for words and a love of both consuming and creating content. He studied philosophy and, outside of marketing, enjoys volunteering and pop culture. Contact him at jbw348@gmail.com