The Short Answer: An MQL (Marketing Qualified Lead) is a contact with a strong interest in your product or services, but isn't ready to speak to sales yet. An SQL (Sales Qualified Lead) shows a strong indication they are sales-ready.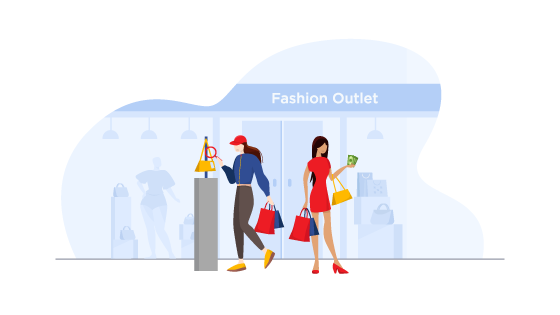 The sales team should wait until marketing gives them the green light that a marketing qualified lead (MQL) is ready for a sales call. Sales qualified leads are ready to speak to a salesperson and won't feel like they're going to end up convinced to buy before they're ready.
Ways To Determine Which Contacts Are MQLS And Which Are SQLs
A marketing qualified lead (MQL) is someone who may have downloaded one or more content offers, repeatedly visited your website, filled their information on a form, added items to a shopping basket online, or opted in to a program.
A sales qualified lead is first vetted and researched by marketing then by sales. They may have requested a product demonstration or requested more information on a specific product or service.
They're considered ready for the next steps in becoming one of your customers. When one of your leads reaches sales qualified status, you should make it a priority to reach out to them.
Where Do MQLs And SQLs Fit Into Customer Lifecycle Stages?
HubSpot lifecycle stages let you know where a specific potential customer is in your marketing and sales process from their very first interaction with your business until they become a promoter of your brand.
Subscriber:
Subscribers are contacts who know of your business and have opted in to receive an email newsletter or signed up for the latest blog post updates. In the HubSpot CRM, these are contacts whom you may only have an email address.
Sometimes, you may assign a contact as a subscriber when you are importing them into your CRM, but are unsure about their past level of engagement.

Lead: This is someone who has made themselves known to you in some form or fashion. They receive emails from you and open them on a somewhat regular basis.
MQL: Contacts that have shown a real appetite for your marketing materials, but are not yet ready to speak to sales; this could be a lead that fills in a contact form or downloaded a bottom of the funnel contact offer like a product trial.
SQL: An SQL lets you know through their actions that they are ready to speak to a sales rep, it could be by submitting a question about a product through a contact form on your website.
Opportunity: This person is going to buy your products or services from someone. It may or may not end up being from you. They are experiencing enough tension that convinces them that your solution is worth more to them than their money.
Customer: This is someone who has given you the opportunity to help and to delight them.
Evangelist:Someone delighted by your service enough to write a review and even tell others about you.
Others:These are suspects.They are people we suspect have a problem we can solve.
How To Combine Your Marketing And Sales Efforts
When you combine your marketing and sales efforts, rather than two departments working in silos, they work together toward the common goal of increasing revenue for your business. The results are shorter sales cycles and more effective marketing efforts. You can track results more effectively and make high impact changes that affect your bottom line Return On Investment.
This is when both marketing and sales are working towards the same goal - a single revenue cycle.
This alignment of distinctly different departments is shown to improve marketing ROI, sales productivity, and business performance. Marketing is accountable for quality leads, while sales is accountable for following up these leads.
Documenting These Goals On An SLA (Sales Level Agreement)
Having a place to define what a MQL and SQL for your business is crucial. The SLA document also is used to record when a handoff should take place between marketing and sales. It includes both teams goals, and what they are going to do to achieve them.
Here are some more considerations on how to differentiate between MQLs and SQLs:
Online Behavior:
One way of differentiating between your MQLS and SQLs is in their behavior on your website and how they choose to engage with your brand. The value of a particular behavior depends on how a given company scores their leads (we'll explain lead scoring next).
Different companies evaluate online behaviors in diverse ways. Let's say, one company sees that there is as much chance that a first time visitor will buy something as a repeat visitor, while another company's leads only decide to buy their products on their third visit to their website.
Despite companies measuring diverse behaviors in different ways, there are generic baseline measures:
First time visitors compared to repeat visitors.
How many times a lead fills out a different form on your website
The stage they are in the buyer's circle which is reflected by the content they consume (landing page versus product page.
Where does the lead come from? Are leads from social channels more likely to become your customers?
Ideal Customer Demographics
Leads that fit the profile of your ideal customer reflected in their form submission or by using a tool like Datanyze - you should pass on to sales to follow up on.
Typically, B2B companies look at a lead's company size, but buyer personas and pain points mentioned on form submissions is an effective way to differentiate between Marketing Qualified Leads and Sales Qualified Leads.
Lead Scoring
Lead scoring is a method of assigning values or scores, usually using numbers to each lead that you engage with. There are multiple ways to accomplish this including information submitted on a form, how leads engage with your brand across the internet.This allows both sales and marketing to prioritize leads and respond appropriately.
Lead scoring saves sales people time because it means they can focus on speaking to people who want to talk to them. Sales and marketing can work together to determine which actions qualify a lead to move from marketing to sales.
You can also evaluate the weight of specific actions. For example, if a lead schedules a meeting, you'll designate a higher value than a lead who responds to a marketing email.
It also helps marketing too because they don't want to pitch a lead to sales, if the person isn't ready. This not only hurts your marketing team, it also doesn't do sales any favors.
An Example Of A Lead Scoring Method
Here is an example of a lead scoring strategy for a b2b company (A b2b company provides services for other businesses that are their customers):
Many companies use a lead scoring model based on a 0-100 scale to rank leads. Let's say you are a small B2B company attempting to reach accountants of small start-up businesses.
When a user visits your website, you'll typically score this as a zero. That is if they don't leave their info by downloading an eBook on your site.
When someone clicks on a link to download your eBook, you may decide to assign them ten plus points. To download an eBook, they'll need to add their information like their job title.
If a visitor fills in a form on your site (to download your ebook) and indicates that they are an accountant but don't work for a start-up - you'll give them a score of twenty plus points.
If a visitor fills in your form and adds that they are an accountant and work for a start-up, they'll receive a score of forty plus points.
This account manager is now on your email list.
Let's say they open an email and click on a link which takes them to your blog post. A specific article that deals with your target audiences - accountants of start-ups- pain points and goals.
You'll award them with another five points
They then move from this blog post to your pricing page indicating they are interested in buying something from you (receiving another five points).
If they have a total of more than seventy points, you'll hand them over to your sales team.
The BANT System
Once a MQL has become a SQL you need to know if they have the budget, if your service or products solves their pain points, and if they have the infrastructure.
HubSpot recommends using to see if the prospect is a suitable sales fit; do they have the budget, whose involved in the purchasing decision, how fast their company moves (for a B2B lead)
Sales Process
Once a MQL has been passed from marketing to sales, a rep needs to prepare, but also understand how an MQL has become a SQL, what path they took, what they downloaded and other information gathered by marketing.
Tools like the HubSpot CRM provide your marketing department with vital feedback from sales about lead quality, the effectiveness of campaigns, and sources of traffic, "so sales and marketing can drive better results for your company".
Our Bottom-line: MQLs are leads that show an appetite for your product or services but aren't ready to speak to someone in sales, whereas SQLS shows a strong indication that they are sales-ready; they may need a little coaxing towards making a purchasing decision.
Your Articles Need SkimCatchables
Skim-Catchables are bloggers' - now- not-so- secret weapon to make readers' jobs easier because they can easily skim down a page and find the answer to what they are looking for. Engaging titles and subtitles, gorgeous infographics, and functions like TL; DR (Too long; didn't' read) not only help readers, but should be part of any writer's tool kit!
Topic #Digital Marketing,#Inbound Sales,#outbound marketing,#sales success
Jonathan Gordon
Jonathan Gordon is the chief writer and PR liaison for an HR firm. His passions are creating inspiring and engaging content. Jonathan has a love for learning about new industries and acquiring new skills. Jonathan is also a trained classical and jazz pianist and loves meeting new people and is open to new experiences.