Our Short Answer : These top 10 lead generation tools like Leadpages help you to design great landing pages, use Calendly to schedule meetings, and Zapier to automate your tasks. HubSpot All In One Sales Platform is our number one choice because it performs some of the functions of platforms and apps mentioned in this list; the HubSpot app also integrates with Hootsuite, Zapier, and a variety of others.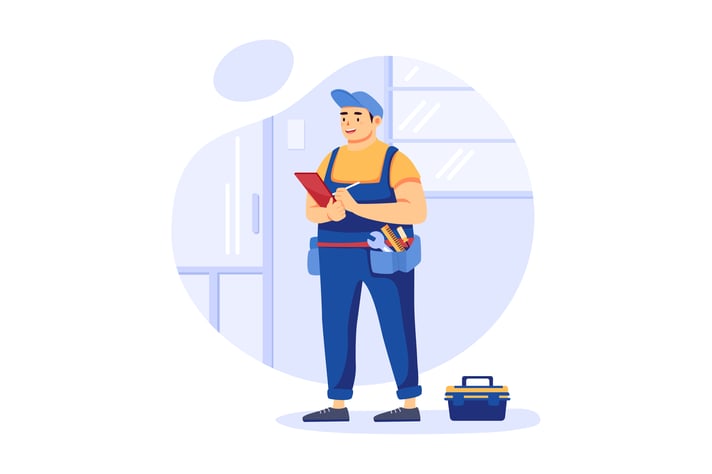 Businesses today are becoming less reliant on traditional tools like the email blast. We live in an age where customers are flooded with information- competition to generate leads is growing by the day and companies are looking at tools that make lead gen easier.
People are beginning to think about lead generation differently. They are beginning to realize it's not about how many leads you get, but more about quality.
Research shows that 75% of companies use online tools to track, reach and engage their customers. If you are not using these tools, you're falling behind your competition. When it comes to choosing these tools how do you do which ones are best for your company?
Here are some of the more popular lead generation tool categories:
1) Complete Marketing Automation Tools: Software which automates repetitive tasks like email marketing, social media posting, and scheduling ad campaigns. The objective is both efficiency and to create a better experience for customers.
2) Lead Capture tools: Used to grow your list of email or blog subscribers and followers by collecting visitors email addresses when they download something.
3) Email Marketing tools: Used to create, test, optimize and report email campaigns.
4) Live Chat: A device on a web page or landing page that enables customers to ask questions to a customer service about a product or service. This information is then forwarded to sales to follow up.
5) Landing Page creation: Stand alone landing pages that are designed to capture leads. Typically, customers click on a Google or Social Media ad and land on these pages.
6) Customer Surveying: Software that gathers useful information from customers that can be used to improve a website or sales process. Typical questions are asking about the experience on your website or what websites customers use.
7) Meeting Scheduling: Saves on going back and forth organizing a time to speak to prospects. Enables prospects to schedule a time on your calendar.
8) Process automation tools: Can save you time on mundane tasks or can "notify you of a new posting on a specific directory.
9) CRM Tools: Enable you to keep track of "your prospects and sales leads throughout a sales pipeline".
10) Social Media and Forum Tools: These save you time finding leads on social networks like LinkedIn or Twitter.
Our top ten lead generation tools
Our Chosen All in One Marketing Platform
I think in your second pass, we should focus on a consistent measure of how these platforms are being decided. If we're leaving ratings for one platform there should be a bottom line rating for each. Similarly, I think it would be good to have 2-3 values (such as reliability, or cost, whatever) that shows a consistent measurement and analysis of each platform.
1) HubSpot-All-in-One Software Platform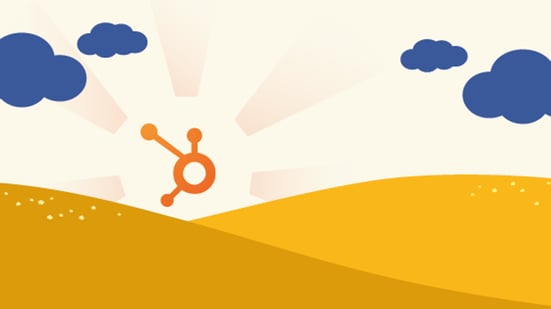 Our pick for all-in-one platforms is none other than HubSpot. It can simply be used for any type of business. It's powered by the same database so everyone in your company including marketing, sales, customer services and IT can work off the same record. This ensures a smoother handoff between teams rather than creating churn.
HubSpot's free CRM can do almost everything that each one of the tools below can - that you may have to pay for. For example, HubSpot offers HubSpot forms to capture lead information, it will enable your sales team to schedule appointments and track when prospects open your email and how long they look at them.
HubSpot also has a live chat feature that integrates with Facebook messenger and live chat bots on your website. It also offers third party integrations with tools like Zapier, Slack, Mailchimp and more.
It's also available for free. It offers features that include:
Managing contacts

Posting your blog articles

Creating landing pages for your websites

Cataloguing new leads and much more.
HubSpot offers three main platforms:
HubSpot CRM

HubSpot Sales

HubSpot Marketing
HubSpot offers free and paid plans for all the above platforms.
One of the main reasons for HubSpot being our number one choice is because it can do almost everything that each one of our picks for the other nine tools below can. For example, HubSpot offers forms to capture lead information throughout your website. It allows you to embed live chat and basic chatbots on your website.
The problem with the free package is although it gives you a great sample of what HubSpot paid packages can do, it only offers limited access to its productivity tools. Tools like these save you tons of time.
For example HubSpot's free package only provides one meeting link. 5 email templates and chat snippets (bits of text you can add to a chat bot, live chat window, or email to answer customers frequently asked questions.
HubSpot's free and starter packages -for $50 a month focus on capturing leads. However, HubSpot's basic package for $200 a month offers you a full suite of tools for optimizing your emails, your SEO, social media efforts. It also allows you to create your own custom CTAs and landing pages.
Click here for more information on HubSpot's more comprehensive and expensive packages.
Ability Growth Partners Rating:
Features: 10/10: HubSpot's basic package offers more features like blog analytics, social media posting and SEO than their competitors.
Value 9/10: If you have a tight budget, HubSpot's free package offers you a collection of great lead capture features and other useful, (but limited) features.
Intuitiveness 10/10: HubSpot offers a free version which is more intuitive than its competitors.
Bottom line 9.5 /10: HubSpot's basic package offers great features that will help you create landing pages, CTAs, and optimize your emails, and more for a reasonable $200 per month.
2) Lead Capture Tools: Our Pick Is Leadfeeder
Leadfeeder integrates with Google Analytics and allows users to generate sales leads for free and is ideal for b2b businesses. With Google Analytics, you can gather data from the last 30 days from your website.
LinkedIn Connection

: When someone visits your website, a connection from a visiting company is automatically displayed. This allows you to initiate a conversation with them.

Offers MailChimp integration

: after a user sends email, they can monitor activities of email list subscribers visiting their website.

Powerful filtering:

Not everyone visiting your website is worth monitoring. Leadfeeder enables you to make and save powerful feels like companies for an Adwords campaign, from a specific country or webpage.
Leadfeeder offers free and paid plans from $69 per month to $299.
Ability Growth Partners Rating:
Features 10/10: Users like it for its range of features like it tells you which pages visitors have spent the most time on. It also provides visitor information which makes it easy to determine if you are reaching your target audience or not.
Value 9/5: Prices start at $69 per monthly. Leadfeeder also offers multiple users and a 14 day free package.
Intuitiveness 7/5: Users find it easy to assign customers to other users to follow up with, but others find it difficult to set up filtering and tracking emails.
Bottom Line 9/10: Offers a great range of features, but for some users, leedfeeder's features can be cumbersome to use.
3) Email Marketing: Our Pick Is Elastic email
Our pick for email marketing tools is elastic email. It's designed with simplicity in mind. You can also segment and personalize the email you send. Other features include merge tags*, conditional subject lines, and *dynamic content / text replacement*. Elastic email is great for email drip campaigns.
(This is a method used in direct marketing to acquire customers through lead nurture programs. It entails sending the same marketing information to prospects over longer periods of time to nurture prospects or leads.)
Here is how to evaluate the effectiveness of your email automation tool.
How easy is it to create an email?

Ease of creating a marketing email and enables you to do newsletters, automations and ad-hoc promotions.

Richness of information:

What information do marketing email tools provide about your campaigns. Is it just how many opens, clicks and bounces you have or are you able to set up split tests and goals while getting detailed information on what triggers clicks and opens.

Email marketing automation:

when you can assess email, website, and purchase behaviors to trigger automation, you are better to send more effective messages that increase revenue.

How effectively does it integrate with your other tools?

You'll want to know if email marketing tools play nice with other tools. You may have an email marketing automation software that ticks all the boxes, it just doesn't work well when used with the other tools in your stack.
Elastic email also enables you to perform testing on any part of your email including layouts, subject lines or content. It also has a built in survey that lets you ask your subscribers questions to help personalize their experience. This tool also offers 24/7 customer support even for free accounts. Pricing starts at $9 per mon for up to 2,500 contacts.
*Merge Tags is a bit of ESP-specific code that enables you to add unique user data from your list into your emails. Merge tags are also known as personalization fields, substitution strings or personalization tags
*Dynamic content also called adaptive / real time content that helps marketers send personalized information which is based on data like subscribers' location, time, their interests and preferences.
Ability Growth Partners Rating:
Features 10/10: Offers a range of features like segmentation, email automation, and others.
Value : 10/10.Elastic's email is its low price point starting at $9 per month for up to 2.500 contacts
Intuitiveness 8/10: Some users find the elastic email interface easy to use, others find some features like email design clunky and buggy.
Bottom Line 9/10 : Elastic email offers fantastic value for money at $9 for up to 2,500 contacts, and some great features. However, some users find it easier to use than others.
4) Live Chat: Our Pick Is Drift
Drift's solution is both simple and fast. Rather than having to go through multiple stages to qualify a lead, the Drift bot does it more rapidly. Because of its speed, there is more chance that a lead will be ready to speak to a real person. If they are not ready yet, you could forward them to your CRM or email marketing platform for follow up.
What to look out for when selecting chat tools?
Availability times:

the fact is that there will be times when customers type in a chat query when you are away from the office. Tools that set availability times help manage customers expectations

Pre-qualify visitors

: chat tools that route visitors queries to the right help information/ documents when you are not available. Bots can also be used to set up meetings when you're not available.
Drift also provides information about anonymous visitors on your site. The bot also answers frequently asked questions and effectively integrates basic email marketing functions.
Drift offers a limited free plan. Paid plans start at $50 per month.
Ability Growth Partners Rating:
Features 9/10: Offers great features, some users say they would like to see more for Drift's high price point.
Value 7/10 : Prices start at $50 per month for Drift's standard package which includes live chat, block IP addresses, and email signatures. It's more advanced packages cost over $500 per month, this may be a little expensive for some.
Intuitiveness 10/10: Drift Scores top marks for its user experience, they do one better than most and that's chatbots. It is easy to set up and customize for your needs.
Bottom Line 8.5/10: Drift is in the top 20 lead generation and chatbot companies and offers great features, but for a high price point.
5) Landing Page Builders: Our pick Is Lead Pages
Landing pages are key for any lead gen campaign. Their job is to produce conversions for sales or leads. Ideally, you want minimal navigation, solid CTA's and focused copy. Traffic to these pages can come from any source including from a social media campaign or "they can be used in tandem with your site as download lead gen pages".
Your landing page building tool needs to:
Integrate with your other tools

: landing pages should help you increase conversions of visitors to customers. To achieve this, it needs to integrate well with other platforms.

Enable split testing

: you never know if you have the best version of a landing page until you test it. A/B testing should be available on all plans, rather needing to upgrade to a higher tier package.

Should provide accurate reports:

the landing page that you built should tell you how many visitors and conversions. If you have the right data, you'll make the right choices.

Leadmeter optimization tool

: gives you

real-time feedback

on how effective your page designs are.
One of the most widely used landing page builders is lead pages. There are a few reasons for this. One is lead pages that come with 100 templates, and they are categorized, you'll see landing pages with the highest conversion rates first.
Lead pages integrate with a variety of other tools and it comes with automatic lead magnet delivery. Another one of its advantages is that it integrates with Facebook Ads. On the backend of this software, you can make, launch and optimize Facebook ad campaigns.
The reporting is straightforward and includes a campaign ROI which is easy to understand. This means you can derive accurate insights that drive your business forward. Lead pages come with a 14 day trial. Paid plans start at $25 billed monthly annually, or $37 per month billed monthly. They have recently introduced a cheaper package for $15 for someone who just wants to build a page without any leadpages features.
Ability Growth Partners Rating:
Features 9/10: Leadpages offer a large variety of features. We love its leadmeter optimization tool that gives you real-time feedback on your page designs.It can also be used if you don't have a WordPress website.
Value 8.5/10 : leadpages have multi-level packages to suit most budgets. Their standard package is $25 per month billed annually; $37 billed monthly and supports one website. Their pro package is $48 per month billed annually; $79 billed monthly and supports 3 sites.
Intuitiveness 10/10: Lead pages is easy to use especially if you are someone that doesn't have a lot of experience designing web pages / landing pages.
Bottom Line 9/10: offers a more reasonable price point than some of its competitors do, and their fees are not based on how many leads your pages generate.
6) Customer Surveying Tools: Our Pick Is ProProfs Survey Maker
Customer surveys can help you get to know your customers by getting an insight into how they think, their preferences. With that knowledge you can build more effective campaigns, create more effective content which will more likely delight your customers.
Proprofs enables you to capture your leads and easily identify their pain points. It's online survey tools help you select questions that "enable your operators to get an insight on prospects purchasing intentions and customize their interactions going forward". This tool helps you distribute surveys easily on your emails, on social media. You can also embed a form on your site that increases the chances of reaching your target audience quicker.
Proprofs offers both a 15 day trial and paid plans start at $7 a month.
Rating: a four out of five rating on GetApp.
Ability Growth Partners Rating:
Features 8/10: features include survey scoring, you can customize Proprofs existing logo in a color scheme that matches your brands colors. You can also add images to surveys to make them more engaging. However there are not many options to customize your surveys.
Value 9/10 : Their packages are fairly reasonably price starting at $7 per month which includes unlimited surveys and basic integration, their professional package is $19 includes features like survey scoring and skipping and branching logic. More details on pricing here.
Intuitiveness 7/10: Survey maker's features are less user friendly. For example, to create a survey you need to carefully study all the steps, if you don't want to make errors.
Bottom Line 8/10: Survey maker scores the highest marks for its pricing. It starts at $7 per month which is great value allowing you to create unlimited surveys, it's pro package offers scoring and skipping and branching logic. However, it is let down by its lack of user friendliness.
*Skipping logic enables respondents to either skip a question. Branching logic enables respondents to answer only the questions relevant to them based on previous answers.
7) Scheduling tool: Our pick Is Calendly
There is one goal with using scheduling apps and that is to arrange meetings and calls with leads without the hassle of going back and forth. The one thing you need to check is if your tool of choice integrates with your other software and tools.
Calendly is a full meeting scheduler app that can be used by teams and individuals. This tool integrates with your current calendar. It sets up a customer page and availability, then you can send a link to leads. Calendly also works as a lead capture tool. You can share a link of your availability meeting times on your website or on social media.
It also comes with a few neat tools like buffers in between meetings and capping the number of meetings in a day. Minimal notification times are another useful especially if you have a public calendar that everyone can access.
Ability Growth Partners Rating:
Features 9/10: offers a range of great features including email notifications and reminders, displays your time in invitees time zone, caps the number of meetings per day. Basically, everything you can ask from a meeting scheduler.
Value 9/10 : Calendly offers great features for a decent price point. With their free package, you can schedule unlimited events (for one event type) and get automated event notification. For their pro package for $8 a month, you will get sms and customized email notifications, removal of Calendly branding, and schedule group events like webinars.
Intuitiveness 9.5/10: easy to use. This is probably Calendly's best feature, it is highly intuitive and easy to book meetings.
Bottom Line 9/10: Easy to use, highly intuitive, and offers a reasonable price point for any budget.
8) Process Automation Tools: Our Pick Is Zapier
This tool is a time saver in that it performs routine tasks. These tools complete a certain task, when another specific activity happens. For example, if someone posts in a specific category on Craig's LIst, you are automatically notified in your email. Zapier is our pick because it can perform more elaborate actions. For example, when you receive an email, Zappier will automatically add it to DropBox, and let you know with a notification on Slack.
Ability Growth Partners Rating:
Features 9/10: Automates your workflows and time taking tasks effortlessly. It offers integrations with a wide selection of apps from project management software like Asana to Google Calendar.
Value 8/10: The biggest issue with Zapier is that there are only a limited amount of tasks it automates in the lower tier plans and it won't give you full functionality. Prices range from its Starter package for $19,99 per month annually. It only automates 20 zaps (an automated task that you run continuously between two online apps to its professional package for $49 per month annually for unlimited zaps.
Intuitiveness 9/10: It is very easy to connect different apps and software and automate tasks. For example, someone when someone fills out a Google Form, the information automatically gets added to a Google Sheet.
Bottom Line 8.5/10: Easy to use, automates your workflows and time taking tasks easily, but Zapier doesn't offer such great features for lower tier packages.
9) CRM Tools: Our pick Is HubSpot
HubSpot has many advantages like it will track your customer interactions automatically. At the same time it will provide useful insights into customer behavior. This makes it easier to know at what point to follow up.
The majority of CRMs have customization limits. With HubSpot you can customize everything. This includes your brand and your own sales process. It also seamlessly integrates with a whole range of sales tools like Salesforce. It can be used simultaneously with other CRMs like Microsoft Dynamics or SFDC and be integrated into HubSpot too.
The HubSpot aligns all your teams including marketing and sales. This allows a smooth handoff of leads from marketing to sales and team members can communicate data much easily.
Ability Growth Partners Rating:
Features 9/10: The HubSpot offers great customization for all types of sales processes, and all your teams share the same database. It not only enables you to manage your leads, but also automate things like your emails, build forms and gives you valuable insights into customer behavior with its metrics.
Value 9/10: HubSpot free packages offer the majority of its tools for free with monthly usage limits. However, for $50 a user/ money, you can get a Started account with premium tools like Meetings and Sequences, as well as higher usage limits.
Intuitiveness 9/10: Offers an easy to use interface for all your teams.
Bottom Line 9/10: HubSpot CRM offers a free package with tons of great tools (with limited usage per month). It's value for money and intuitive use for all your teams makes it a great CRM platform.
10) Social Media And Forum Tool
Hootsuite belongs to the family of Social Media Management Systems. It helps you keep an eye on and manage multiple social media channels. Using Hootsuite enables you to monitor prospects and customers sentiment, what they think and feel about your brand. It also helps you to respond in a timely manner.
For example, on Hootsuite you can view all your streams from Facebook, Twitter, and Linked in, post updates and reply directly to comments. The great thing about Hootsuite is the number of networks you can manage including Facebook, Twitter, Instagram, Vimeo videos, LinkedIn pages, and more.
Ability Growth Partners Rating:
Features 8/10: Hootsuite enables you to keep an eye on all your social networks streams and feeds. You can monitor your Facebook pages, LinkedIn Pages, Twitter Accounts, and even things like engagement on Vimeo videos.
Value 8/10 : Hootsuite has a free package, but for only very limited use. You just have 3 social channels, 30 scheduled posts for 1 user. The pro package is Hootsuite's most cost-economical at $29 per month for updates on 10 social profiles, unlimited posts scheduling for only one user.
Intuitiveness 7.5/10: Hootsuite can be less intuitive when it comes to posting videos. Non-technical users may face more issues using it. Some users find its user interface unappealing and can take time to work out some of its features.
Bottom Line 8/10: We are giving Hootsuite 8 out of 10 because you can keep an eye on all your streams across social media. It's drawback is it is a little tricky to post videos and
Our Bottom-line: Using a variety of these top lead generation apps and software will enable you to boost your lead generation efforts. HubSpot is our pick because it performs some of the functions of some of the above tools. It also provides significant insights on customer behavior, as well as automating time taking tasks.
Your Articles Need SkimCatchables
Skim-Catchables are bloggers' - now- not-so- secret weapon to make readers' jobs easier because they can easily skim down a page and find the answer to what they are looking for. Engaging titles and subtitles, gorgeous infographics, and functions like TL; DR (Too long; didn't' read) not only help readers, but should be part of any writer's tool kit!
Topic #small business,#Digital Marketing,#Generating Leads,#Lead Generation,#Business Growth,#qualified leads
Jonathan Gordon
Jonathan Gordon is the chief writer and PR liaison for an HR firm. His passions are creating inspiring and engaging content. Jonathan has a love for learning about new industries and acquiring new skills. Jonathan is also a trained classical and jazz pianist and loves meeting new people and is open to new experiences.