What It Is, And Our Short Answer To Becoming One:
Thought leadership is a content marketing tactic to build trust with contacts or as a business. The main purpose is for your audience to recognize you as an expert and a go-to resource in your industry or niche.
A large part of the process of a thought leadership strategy is to create and share content that educates and helps people, while being active on social media and sharing your perspective and commenting on others posts.
The main goal for building companies or people into thought leaders is that their website visitors, leads, and customers perceive them as the go-to resource in their niche. So when a prospect wants to sell a house fast or is looking for professional services of a lawyer to represent them, they'll be the first company to come to mind for the most trusted advice.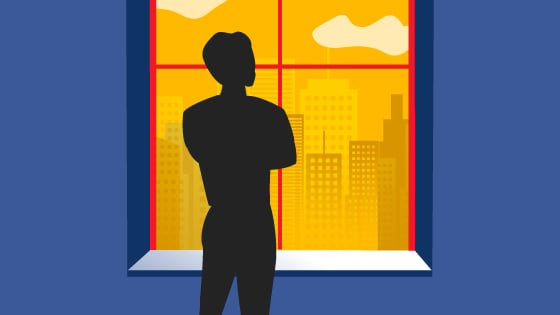 How do you do that?
Part of the method of building your brand as a thought leader is using Ty Heath's SCORE Methodology:
S - Structure: This refers to the consistency of the look of their website, the text used, the colors, how it's organized. This needs to remain consistent throughout their landing pages, blog pages, and other website pages.
C - Contrarian: This means to make sure when we target a message in an ad or produce any type of content - email, blog post, content offer, social media post - our client's voice is different or unique enough so their audience hears their voice above the noise of the crowd.
O - Ownable: Did you know that only 84% of buyers identify the brand behind an ad. This means that the particular format or style of their web page, style of their blog, and style of their logo - the text, design is immediately identifiable by their target audience.
R - Replication: This is done by replicating the same message in our ads, on our client's landing pages, using the same message through content curation and sharing on social media.
To do this we see what content is getting the most attention / engagement on social, then sharing it across all available channels including marketing email.
E - Expertise: Using blog posts and social media channels to share original content, perspectives that resonate with our clients, ensuring that when our client has a problem the first go-to place to solve it is our client.
For example, if I want to sell my house fast, the first person or company i'll go to is X, because through seeing all their real estate content online consistently, I think they probably know the best way and can help me.
Connecting a company's expertise with their thought leadership using a Thought Leadership Tool Sheet
Once you've identified a company's expertise, you need to determine a marketing statement (and document all the information on a Thought Leadership Tool SpreadSheet).
For a fundraising software company as an example, what they do is market and sell fundraising software for schools and nonprofits. Their marketing statement is how to run and fund extracurricular activities and other valuable programs.
A specific business's thought leadership expertise is tied to their customer pain points and brand. For example for the same fundraising software company it will be: How to effectively run social distanced fundraising when schools are closed.
The next level of the thought leadership sheet is defining content themes. These are different facets or subcategories of a business's thought leadership.This could be either by creating original blog articles or sharing curated content on the relevant social media channels.
Then share curated content and create blog posts at different cadences. For example on a thought leadership sheet you'll share different types of curated content - written, videos, audio, or visual- 3-5 times a week. You'll also publish a blog post every four weeks.
A fundraising company as an example has the following content themes:
Champion for kids activities during the pandemic - here we share curated content (blogs, videos or images) that our audience believes in.
Activities for kids during the pandemic for sports, band, arts and drama; here you'll share and write articles that show how these activities can be done during the pandemic.
Easy, safe and effective fundraising- which feature in original content that shows how to fund-raise to make school activities possible.
This ties in to Ty-Heath's SCORE methodology about R-Replication. The idea is publishing and sharing content with a business's target audience regularly. Heath recommends using your own unique perspective on trends and typical issues surrounding a brand's industry.
The second important thing to remember is curated and original content needs to reflect a brand's expertise in their niche. Curated and original content needs to reflect generosity, thoughtfulness and empathy for prospects' problems or pain points.
Identifying Hashtags to use and influencers to follow in our client's niche
An effective practice when creating content is to identify relevant hashtags. These are typically hashtags that are used by thought leaders of a specific industry. For example, for a company in the home auction niche, look for hashtags used by thought leaders in a brand's industry.
Hashtags help to attract the right audience who will be interested in engaging and commenting on a brand's content. It's also good practice to identify influencers whose opinions, insights and perspectives a target audience respects and trusts.
*Influencers are people or publications that have the ability through their opinions, perspectives and insights to attract or persuade prospects to choose a company's clients products or services.
Pointers on creating and sharing content
Ask yourself, "If I want to share a given article, why would I click on it?" Does it solve a current problem I have, offers a unique perspective I haven't thought of before or something else that my audience will find engaging.
When producing written content, it is also a good idea to support your perspective by sharing authoritative links to research. For example, for a telecommunication company, you could write a blog about what customers need to do if their internet is slow. You could support this article by adding authoritative links from global thought leaders like Intel.
Thought Leader Marketer, Ty Heath recommends asking yourself:
What's so unique about your perspective or opinion that your audience will listen to?
What triggers your audience to search for information?
What common questions do your audience have?
What are key trends in your niche that your audience will love to keep updated on?
What are the typical misconceptions that your audience may have about your client's niche or services?
What is the untapped opportunity that you can comment on or write about?
What do we write about and what content do we share?
Next, how do you choose what topics or questions to write about? Using a useful tool like SemRUSH is a great idea, to identify which keywords or questions a target audience is searching for. Then you'll want to identify one head term with a search volume of between 8000-10,000 per month and 8-10 core topics with a search volume of 150- 2000 searches per month.
Social monitoring tools like BuzzSumo or SparkToro, are great when it comes to finding which content - written, video, or image- gets the most engagement. Then, list all possible articles to share on Twitter, Facebook, Instagram, and any other relevant channels.
Other perspectives on Thought Leadership
Rebecca Riserbato writing for HubSpot recommends that every thought leadership strategy should have these common ingredients:
Establish SMART goals: which are specific, measurable, relevant and timely goals. Before you commence decide if you want to get more traffic to your website or to generate more leads.
Brainstorm: Think if your audience will prefer written content in the form of a blog, visual content on videos, or audio in a podcast. Base your brainstorming session on thinking about what your target audience are searching for on social, and what types of questions they're asking.
Evaluate your competitors: something to apply in your brainstorming is considering who are my target audience going to solve their pain points and ask their questions.
Create and share content: once making a decision on what kind of content you want to create and share, makes sure you have a unique perspective to offer. YouR content should be easy to understand for your audience.
Track result: evaluate your results to see how effective your thought leadership content is. Apply your SMART goals to define what metrics you're focusing on.
Our Bottom-line:
the process of making a brand into a thought leader involves identifying their expertise relating to visitors, prospects and customers pain points, then curating content and publishing original content to share on all channels Ultimately to ensure this brand's visitors, prospects and customers see them as a go-to trusted resource to solve their problems.
Your Articles Need SkimCatchables
Skim-Catchables are bloggers' - now- not-so- secret weapon to make readers' jobs easier because they can easily skim down a page and find the answer to what they are looking for. Engaging titles and subtitles, gorgeous infographics, and functions like TL; DR (Too long; didn't' read) not only help readers, but should be part of any writer's tool kit!
Topic #social media marketing,#Inbound Marketing,#branding,#Digital Marketing,#social media
Jonathan Gordon
Jonathan Gordon is the chief writer and PR liaison for an HR firm. His passions are creating inspiring and engaging content. Jonathan has a love for learning about new industries and acquiring new skills. Jonathan is also a trained classical and jazz pianist and loves meeting new people and is open to new experiences.