Short Answer: Some of the best practices include adding an email that is associated with your account, adding location on Google Map so you're more visible in local searches, adding your name, address and phone number so customers can contact you, posting updates on your opening hours to inform customers, replying to customers reviews boosting your reputation, and selecting the categories that best describe your business.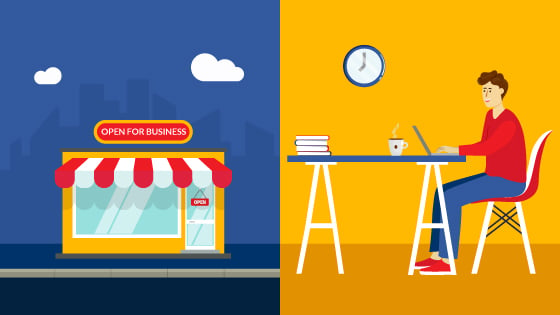 Google My Business provides the opportunity for your prospects to "discover, learn and contact your business online". Visibility on Google has never been more crucial for small businesses. According to HubSpot "46% of all searches on Google are searching for local information, and 4 out of 5 customers are using search engines to find local information".
That's why listing your NAPs (Name, Address, and Phone number) on Google My Business (GMB) is so important for people to find you, contact you and buy from you. It's no wonder why listing your company on Google leads to higher conversion rates.
Here's a quick summary of Ability Growth's Ultimate Guide for Google My Business:
6 Powerful Benefits of a GMB Listing

An A-Z Guide of how to create a Google My Business Profile

Best Practices for Google My Business

6 ways to optimize your Google My Business Profile

FAQs
6 Powerful Benefits of a Google My Business (GMB) listing
Helps you reach new prospects by increasing your overall visibility:increasing the chance to be the local pack and in other types of search results at the top of a SERP.

Enables you to decide

how your information

shows up in each search result.

Ensure your customers can easily and quickly find your contact information.

It's totally free and everyone gets access to the same set of awesome features.

By getting ratings from customers, you'll boost your reputation .

An opportunity to differentiate yourself from

your competitors

who don't have a GMB listing.
Example of businesses appearing in a local pack on Google:
Step 1: Sign into Your Google Account / Create one
You'll first need to create or sign in to your account. If you are creating a Google My Business Account for your client, you'll need their details. This is because Google interprets the email that you are using as belonging to the Google My Business Account you create.

Pro Tip

:

If you are unsure whether you have created a Google My Business Account in the past, simply head to the Google My Business create page and search for your business. If it comes up, you'll probably need to update and optimize it. We'll cover optimization after this guide.
Step 2: Create your own Google My Business Account
Once you've signed in add your company name. Google states that you can only create a Google My Business listing for a physical business. A way around that is using your home address. Click here for more info on how you can do that.
Step 3: Select your Business Category
Make sure you select the right category for your business because this will affect how your business shows up in local results. Let's say you own a Pizza restaurant, your business will come up in results when people search for using the term "restaurant" or "Italian Restaurant" or "PIzza" in the area that they live. Bear in mind that your business category is one of many factors that influence your ranking on Google.
Be specific when choosing your primary category that describes your business. If you own a Mall that includes a cafe, don't add the term cafe. It's better that the owner of the cafe creates their own listing. Click here for more information on how to select a category.
Step 4:
Selecting your location
Location, Location, Location

An important feature of Google My Business is Google Maps. Millions of people use Google Maps every day to find local businesses. It's the number one used navigation tool with 67% using it; Waze is second at 12%. It's also crucial for mobile because a majority of your customers will use their mobile to find your business.
Step 5: Do you serve your customers from more than one location?
Important note: If you deliver products or services outside your main location, for example to your customers' doorstep, let them know where you are willing to go.
Google will then ask you to list your phone number and url (your company's website address)
Step 6: Nearly at the finished line
Click Finish.

Now you can do neat things with your Google My Business Account!

Use photos and written posts to promote your business to existing and new customers. Note: you can also add your opening hours and changes to your operations.

Use analytics to understand your customers behaviors better so you can provide products and services that they love and then tell their friends and family about you.

Respond to customer reviews and their questions. This will boost their trust and keep your business top of mind.

Step 7: Verify Your Account
The all important part is verifying your information. Google asks you to do this because they want to make sure that all the information you entered is accurate. The usual way to verify your information is by clicking mail. It will take 5 days until Google sends you a postcard with a unique verification code.
You can log on to your Google My Business account then click verify location or verify now and enter the code. You can describe your business, what services you offer, add your opening hours and photos. Once your information is verified, it will be visible to all your customers online.
Step 8: Add your services and other information
You don't need to use Google's suggestions. Telesales and marketing don't seem to go, but you can add custom services that are more in line with what you offer. If you're a marketing agency you may pick SEO, Content Marketing, Paid Ad Campaigns and Email Marketing. You can also add days and times you are open.
Finally Our Google My Business Page is almost ready
Before you can go live, you need to receive a postcard with a verification code. Then you can do some amazing things like monitor your reviews, create an ad and add Google Messaging Live.
FAQs (Frequently Asked Questions) on Google My Business:
Here are five frequently asked questions on Google My Business:
Do I need a physical address to have a Google My Business Account
To verify your Google My Business account you will need a physical storefront or you need to travel to your customer's address to provide a service.
Tradespeople like electricians and plumbers who work from home can hide their address and have a GMB listing. That's because they serve their customers in person.
However, an important distinction here is if you run a business online from home you can't have a Google My Business Listing.
What do I do if a category that is relevant for my business isn't available on Google My Business?
When selecting a category from Google My Business, you won't always find the one that fits your business perfectly. If you are having a hard time identifying precisely the right category, a best practice is selecting a broader one.
For example, if you manage a parcel forwarding company, you won't find that specific category on Google My Business. The next best option is Shipping And Mailing. Ok, it may not describe exactly what you do, but it is as close as you are going to get.
What is 'the short name' and why is it so important for Google My Business?
All verified Google My Business listings can choose a short name. This is important because it helps your customers to find and follow your business on maps and search.
Once you have a short name, customers can type into their browser address bar and be directed to your Google My Business page. It is best to make your short name as concise, searchable, and shareable as possible to increase your visibility on Google My Business.

For More FAQs click here to read this great article by SemRush's Tim Caper
Our Bottom-line: While it's relatively easy to go through the steps to set up a Google My Business Account, Following best practices like adding a location on Google Maps and directions so people can find you, describing your business in an engaging way and adding updates in posts when needed, adding photos, and choosing the best categories to describe your business all help you to increase conversions and profit.
Your Articles Need SkimCatchables
Skim-Catchables are bloggers' - now- not-so- secret weapon to make readers' jobs easier because they can easily skim down a page and find the answer to what they are looking for. Engaging titles and subtitles, gorgeous infographics, and functions like TL; DR (Too long; didn't' read) not only help readers, but should be part of any writer's tool kit!
Topic #SEO,#Google Search,#Google My Business
Jonathan Gordon
Jonathan Gordon is the chief writer and PR liaison for an HR firm. His passions are creating inspiring and engaging content. Jonathan has a love for learning about new industries and acquiring new skills. Jonathan is also a trained classical and jazz pianist and loves meeting new people and is open to new experiences.