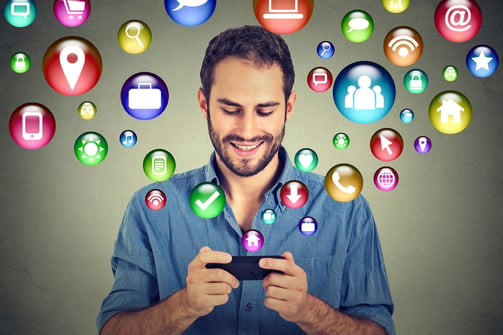 When businesses think of opportunities for lead generation, they often think about conferences where they can interact naturally and make personal connections with promising leads. But with many of your potential leads stuck at home, businesses are quickly realizing that they need to shift their attention online, where your leads are now spending even more significant amounts of time!
The first thing businesses consider when they evaluate their online presence is their website. But even if you have a well designed website, how do you get your prospective customers to find you in the first place? Social Media has always been a good place to start, with 3.5 billion social media users worldwide. Now, with the whole world using Social Media to keep up with news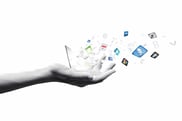 updates and stay in virtual contact with friends, family and colleagues, you can be sure to get their attention here. You can also use Social Media to recreate the personalized and targeted approach to lead generation that you would have used at a conference, or face-to-face.
Let's look at how your business can use most popular platforms to amplify your businesses' reach.
Facebook
Facebook has more than 2 billion users, giving you access to many potential leads. Facebook is often assumed to be the domain of businesses which advertise to consumers directly. However, research has shown that business decision makers spend 74% more time on Facebook per day than other people on the platform. This clearly places Facebook in the purview of the B2B industries.
Facebook has always been a great method for lead generation, but its evolution has changed the possibilities for B2B industries. Originally businesses could use outbound links in their posts and bios, so that interested readers would be attracted to their website. Facebook still has a feature where you can place a call-to-action (CTA) button at the top of your Facebook page, which will direct followers to your website. But since Facebook Ads were launched in 2007, algorithms strongly favour accounts that use paid advertising. Lead ads were created to help businesses capture leads seamlessly, as users can convert on Facebook itself, thus eliminating conversion friction. When users click on CTA, a form will pop up which is already auto-filled with their data. Your user only needs to press send!
So how can yo use Facebook advertising most effectively?
Targeting is particularly crucial here, as Facebook is not necessarily where businesses come to seek you out, and often a business represents a very specialized field. Nonetheless, Facebook has vast data that enables you to super-focus your advertising efforts.

Firstly, ensure you have installed a Facebook pixel on your website. You can upload your existing customers on a list using Custom Audiences. You can then use Lookalike Audiences to replicate your custom audience, by finding leads that fit similar criteria. Your Facebook Pixel allows you to also find lookalike audiences for leads that have visited your website, and can even narrow it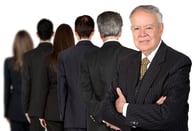 down to which specific pages of your website they found most compelling. Lookalike audiences can also include potential leads that resemble users who like your business page. Leads who have visited your website can also be re-targeted in Facebook ads; they may not be new leads, but an encouraging push may turn them into stronger leads.
Allen Finn at Wordstream explains how the Facebook pixel can also be customised, allowing you to track conversion goals and forms filled out, among other campaign goals. This enables you not just to target the audience for your ad, but to better understand your ideal customer's profile - what interests them, and what they consider to be valuable - facilitating ad copy that will foster lead generation. In general, research shows that most B2B advertising on Facebook fails to deliver because it doesn't resonate with its audience. Nathaniel Smith, a digital marketing specialist in Facebook's ads, writes for Wordstream that proof is often what's needed to impress businesses, and demonstrates the effectiveness of ads which include such proofs. Simply put, when promoting your business, include substantive facts and figures that will impress prospective leads. Can you deliver in a short time frame? Specify it. Do you have a particularly specialised team of employees? Include details in your ads.
Whilst Facebook advertising is a great way to generate leads, remember that this should augment your broader Facebook marketing strategy. Your ad will be more appealing if you are recognised by its audience due to having created a strong Facebook presence. Facebook is becoming more group-centric, so join groups and demonstrate your expertise in the industry. Engage in conversations related to your business expertise - and offer valuable insights, instead of a sales pitch. 73% of B2B marketers say webinars are the most effective way of generating high-quality leads .Including your webinars and other B2B assets doesn't cost anything, and solidifies you as an industry leader. This approach, together with an expertly crafted Facebook ad campaign, will ensure that you are getting the most out of Facebook.
Twitter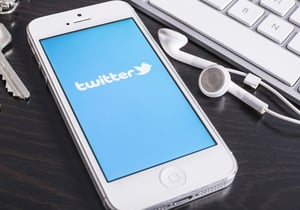 Twitter, like Facebook, has users which aren't directly searching for your business, so the conversion process is often longer. However, with 330 million monthly active users and 145 million daily active users on Twitter ,Twitter is not a platform you want to neglect.
Twitter has simplified lead generation by creating their own Lead Gen Cards. These enable you to generate leads within a tweet, without them having to leave the site. If someone expands on your Twitter post and clicks on your CTA, their name, email address and Twitter username are automatically pulled into the card - all the user does is click "submit". If you are a Hubspot user, you can connect Twitter Lead Gen cards to your Hubspot forms, making the process even simpler.
How can you make sure to generate high quality leads? Implement the following strategies to attract great prospective sponsors.
Use hashtags to maximum effect. This works in both directions; you can search for posts asking for recommendations for your business and other industry related posts. This helps you monitor what is being discussed and can help you identify quality leads to pursue. Joining in conversations about your field helps you forge connections and establish trust. Use hashtags when posting so that your tweets reach a wider audience.
Make sure your company Twitter account is designated as a business account
Utilise Audience Insights. This analysis enables you to track who is following you, and what content they are most interested in. Now you can pivot your content to areas that are most popular.
Get the balance right. The rule Hubspot embraces is that only 20% of what you post should be promotional. The remaining 80% can be informative posts, curated material - anything which adds value to your potential lead without being a sales pitch.
Pin a tweet. You can pin a tweet to the top of your profile, maximising its visibility. Choose a tweet that contains a link to a landing page or gated content. The aim is to offer something valuable enough to your visitor that they will provide you with their email address.
LinkedIn
LinkedIn is often considered the go-to social media platform for B2B lead generation; 80% of B2B leads come from LinkedIn, and 94% of B2B marketers use LinkedIn to distribute content. Clearly it is critical to establish a powerful LinkedIn presence.
Many of the same rules apply to LinkedIn as to Facebook and Twitter, namely, you need to be posting valuable material, preferably with a visual content (video is the best). Join niche industry groups and generate interest by becoming a trusted resource, not a pushy seller. Ideally, position yourself as a problem solver. LinkedIn also created Lead Gen Forms, which auto-populate with a user's profile data when they click a CTA, making it easy to capture information.
Since LinkedIn is a platform designed primarily for businesses to interact, there are certain areas your business should focus on:
Your employee pages should complement your business image, and particular regard should be paid to your executives' accounts, as they are often the first place a prospective sponsor will look. The key point here is that they should not resemble a resume. Whilst it should showcase education and achievement, the focus should be on what value you bring to a prospective sponsor. Use multimedia content and data to boost your business's image. Recommendations are great to include, especially as they are tied to another LinkedIn profile, giving you credibility. A professional photo should be used for all employees.
Utilise LinkedIn blasts. A blast is blog content sent from the company account and accounts of key employees. It can also be posted on relevant LinkedIn groups. This maximises visibility for your posts.


Evaluate whether the LinkedIn package you are using fits your business requirements. The basic free package offered may be sufficient, but the upgraded business packages may be worth the cost. The Premium Business account and the Sales Navigator account are most relevant for lead generation. Features include enhanced search options enabling you to target leads, and increased InMail options, allowing you to reach your leads more easily.
Using Facebook, Twitter and LinkedIn to generate leads requires an insightful and strategic approach. Implementing the tips above can transform your social media presence and attract qualified new leads. You may find that using Social Media helps you reach great new leads that would never even have heard about your conferences!
Check out our blog for other ways you can promote your business through effective digital marketing techniques, and let us know if we can help you in any way.
Your Articles Need SkimCatchables
Skim-Catchables are bloggers' - now- not-so- secret weapon to make readers' jobs easier because they can easily skim down a page and find the answer to what they are looking for. Engaging titles and subtitles, gorgeous infographics, and functions like TL; DR (Too long; didn't' read) not only help readers, but should be part of any writer's tool kit!
Topic #How to Use Facebook for Business,#LinkedIn,#Generating Leads,#Lead Generation,#tips