Google My Business is a great way to ensure your business has a prominent place in Google's listings. By registering a business with Google, your information will always be displayed when someone searches your business name or address. When SEO is getting more difficult by the day, a guarantee like this is extremely powerful.
If you're a marketing agency representing a business, setting up Google My Business for your client is a quick way to help them out. However, Google's instructions aren't completely clear on how to create an account if the business isn't technically your own.
Don't get caught up in the confusion and mess up the listing you worked so hard on. Instead read this guide on how to set up GMB for someone else's business.
Sign up
Sign in to Google using either a dummy email or your client's email. This is very important. If you sign in using your own Google account, Google will associate your own business with the client's. This is because Google interprets each business created under an account as related to one another.
Once you've signed into the correct Google account, add your business name.
Add your business address. If your business is run from home, or online, then click the corresponding checkbox.
Google may ask you additional questions depending on your business. For example, if you marked that you deliver, you'll be asked to state how far you deliver.
Then describe your business. Google has suggested options based on what you type in, if you're not sure what to call your business.
Verify
Next you'll need to verify your business. Google does this to make sure the information they're receiving is accurate.
Depending on what kind of business this is, you may be able to verify multiple ways. The most typical way is using snail mail.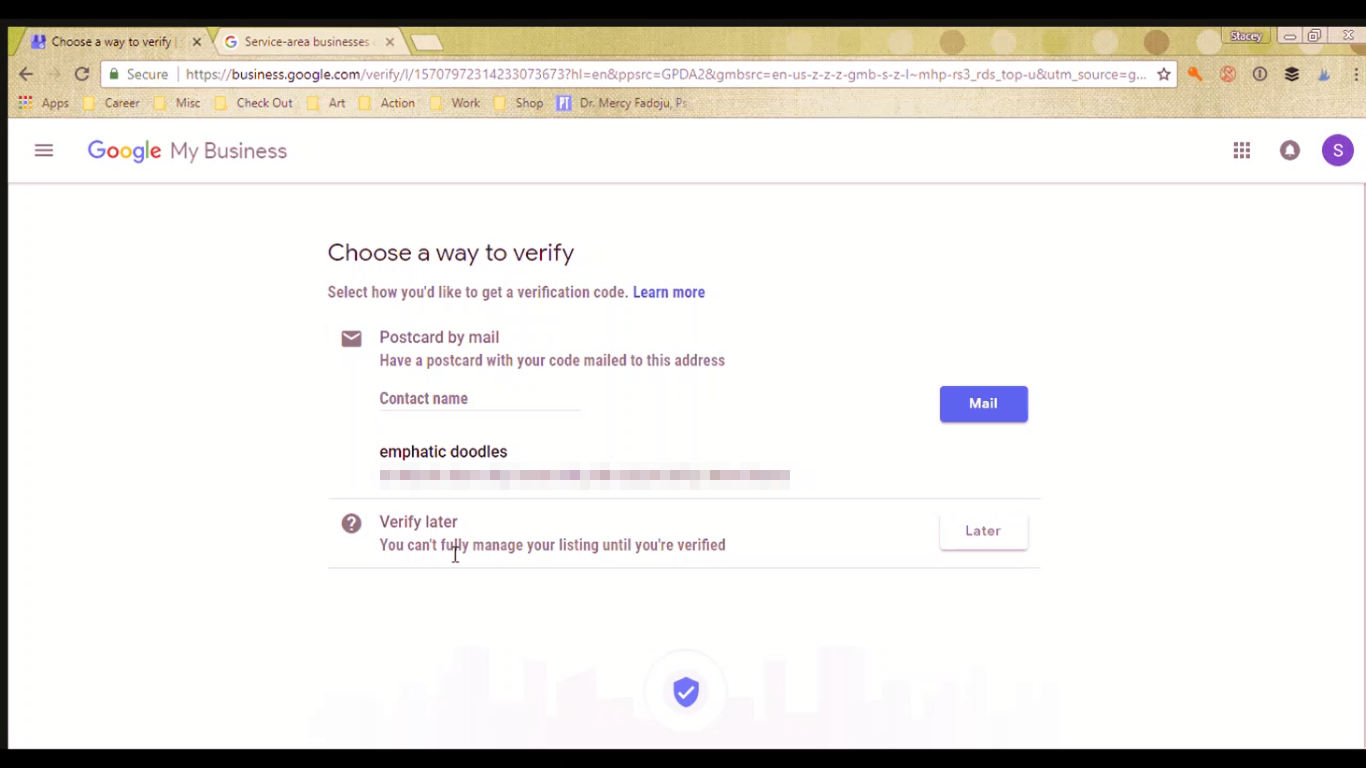 Click Mail
Google will send a postcard to the address you gave. The postcard has a unique verification code.
Log onto your Google My Business account and click Verify location or Verify now to enter the code.
You can also choose to verify later. until you verify, you can't add more information about your business, so skip the next section.
Add Information
Once your business is verified, you can add more information about your business. Must-haves include business hours, a website, and a short description of the business.
Assign Users
If you are creating GMB for someone else and want to continue to have access to it, you must add yourself as a manager.
Do this by clicking on "Users"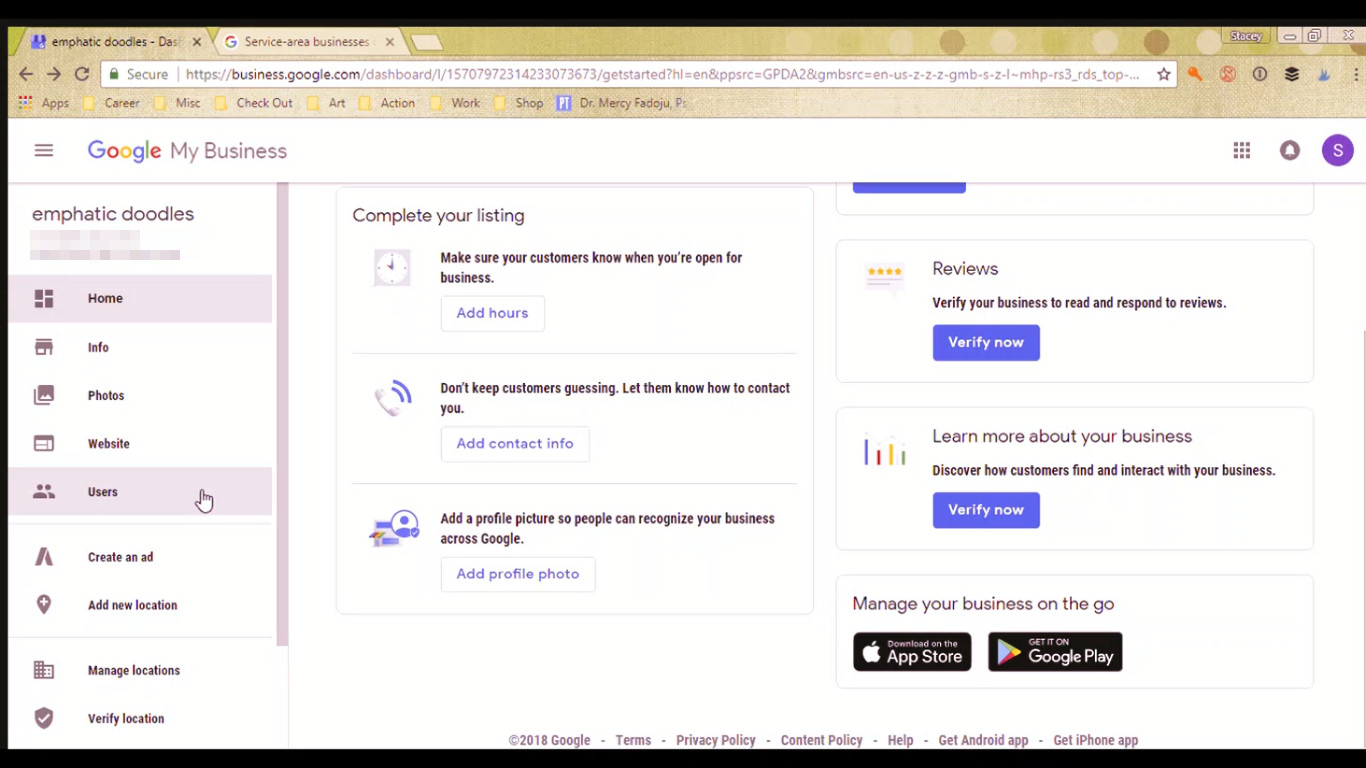 Then "Invite new users"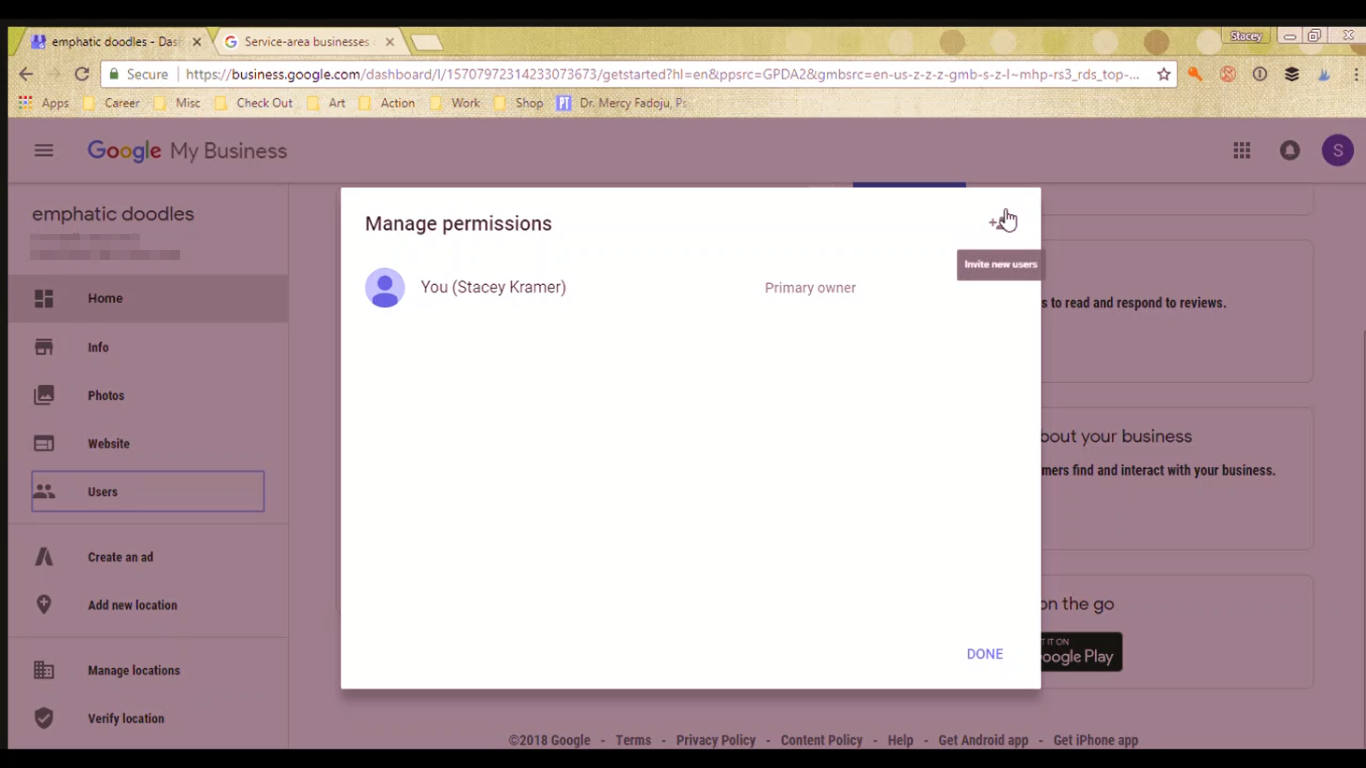 Enter your own email address, and make sure you're marked as "Manager"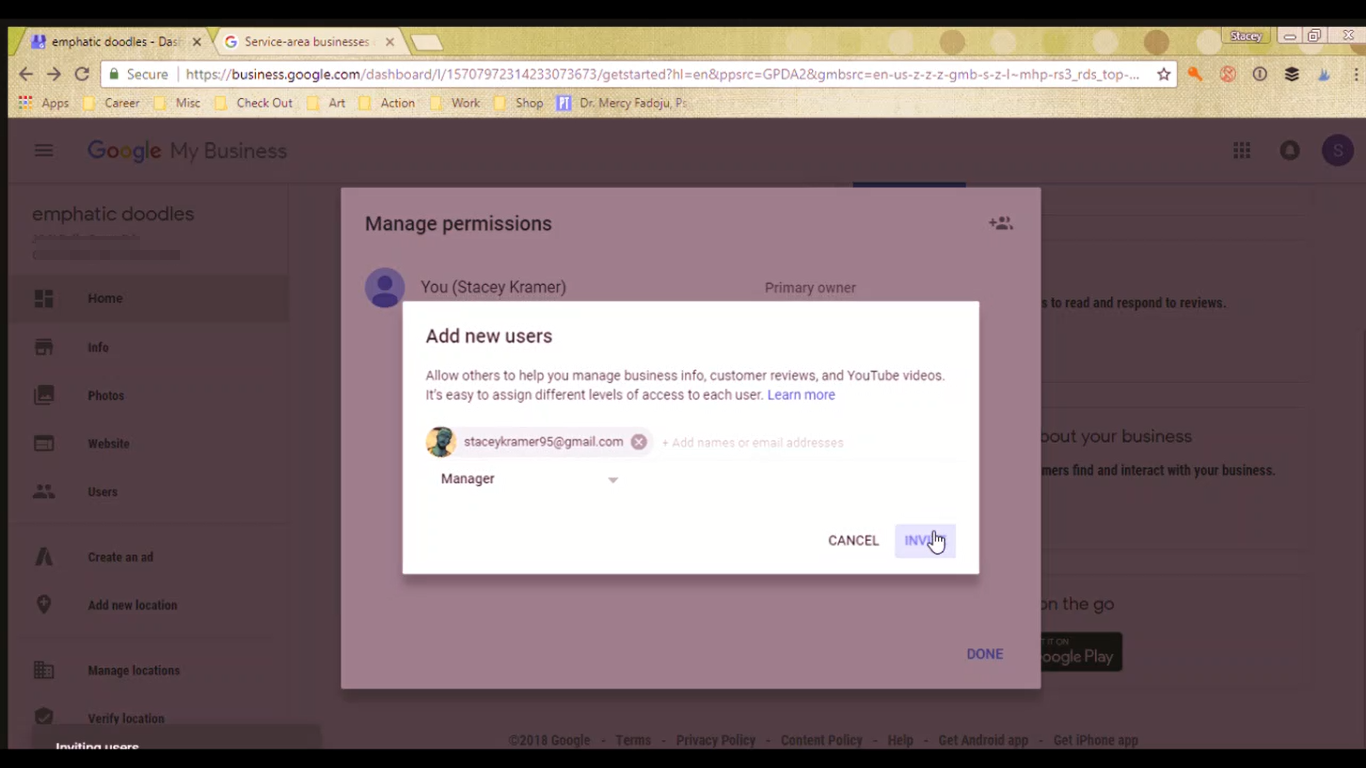 Click "Invite." Google will send you an email to invite you.
If you've done all of these steps, then you should have a Google My Business listing up and ready for your client. It pays to make sure you read through the steps thoroughly and double-check you did them correctly. The extra care you take in setting this up will ensure you don't have to fix the GMB account later on.
Your Articles Need SkimCatchables
Skim-Catchables are bloggers' - now- not-so- secret weapon to make readers' jobs easier because they can easily skim down a page and find the answer to what they are looking for. Engaging titles and subtitles, gorgeous infographics, and functions like TL; DR (Too long; didn't' read) not only help readers, but should be part of any writer's tool kit!
Topic
Stacey Kramer
Stacey is a Marketing Assistant for Ability SEO. She graduated from University of Maryland Baltimore County with a degree in Communications. Since then she has specialized in copywriting and social media.