Google Reviews is a tool which allows users with a Google+ account to contribute to the local listing of any given business. On one of the biggest search engine databases in the world, your opinion is more likely to be voiced to more people! If you're unfamiliar with Google+ follow this list to show your support for your favorite businesses.
How to set up your Google+ and post reviews!
Getting a Google+ account
1. Go to to Google.com, click the blue 'sign in' button, and sign into your account.
(If you already have a google or gmail account, skip the next couple of steps)
2. If you don't have an account, click 'create an account' or follow this link!
3. Fill the necessary info in and create your account!

4. Once you've created your account, hover your mouse over your photo on the top right corner of the window, and click 'Join Google+'! This will bring you to the Dashboard:
5. Once on the Dashboard, use the sidebar to navigate to your profile and fill in information about yourself. (this helps your credibility when it comes to reviews. The Google team is more inclined to believe you're a real person and customer if you have details about yourself on your account)
6. After filling out your profile, use the sidebar again to navigate to the 'people' page, and add some friends! This will help your review reach more people directly.
7. Click the Google logo on the top left of the window to return to the search bar, and search for the business you want to review. When the results show up, make sure you have the right location/business.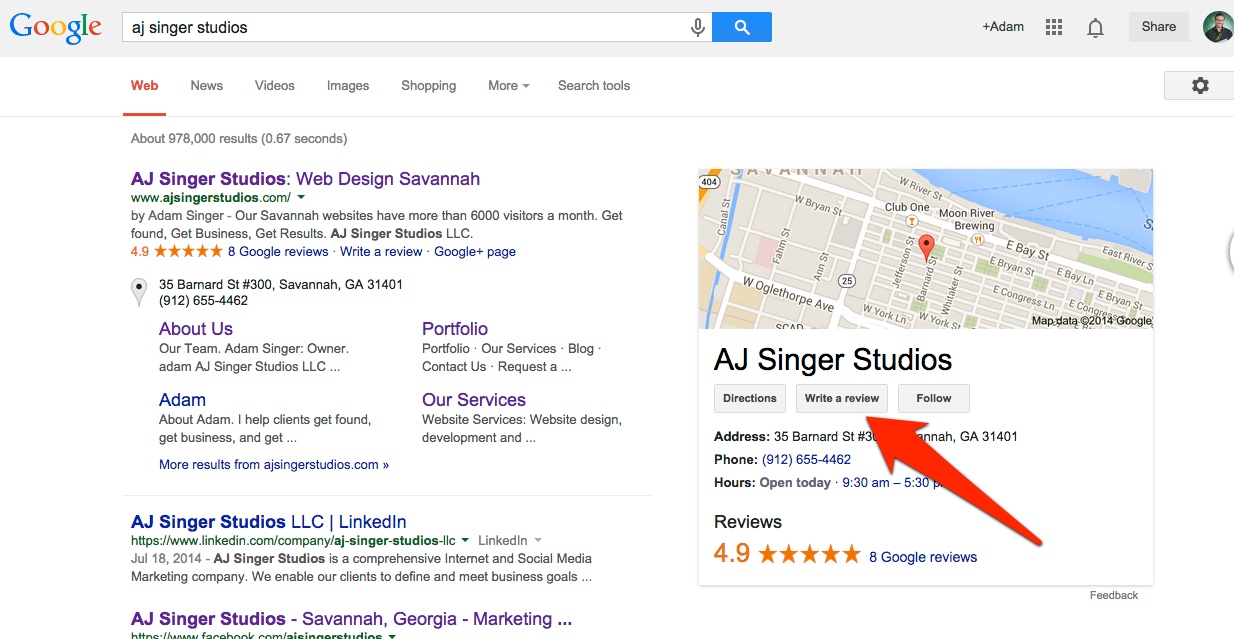 Sometimes the place to give a review will not immediately appear. For example, when I searched for Custom Cabinets Savannah I got a screen that just showed results and ads like this: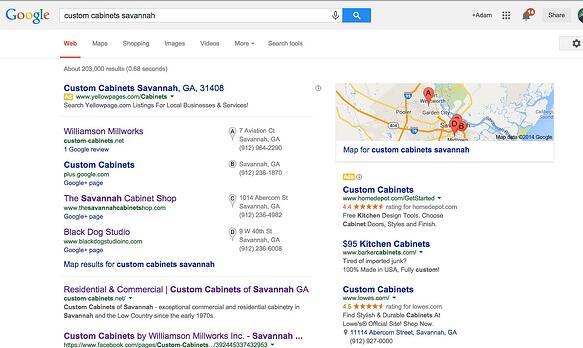 In that case, hover over the business you want to review, then click on the double karats ">>"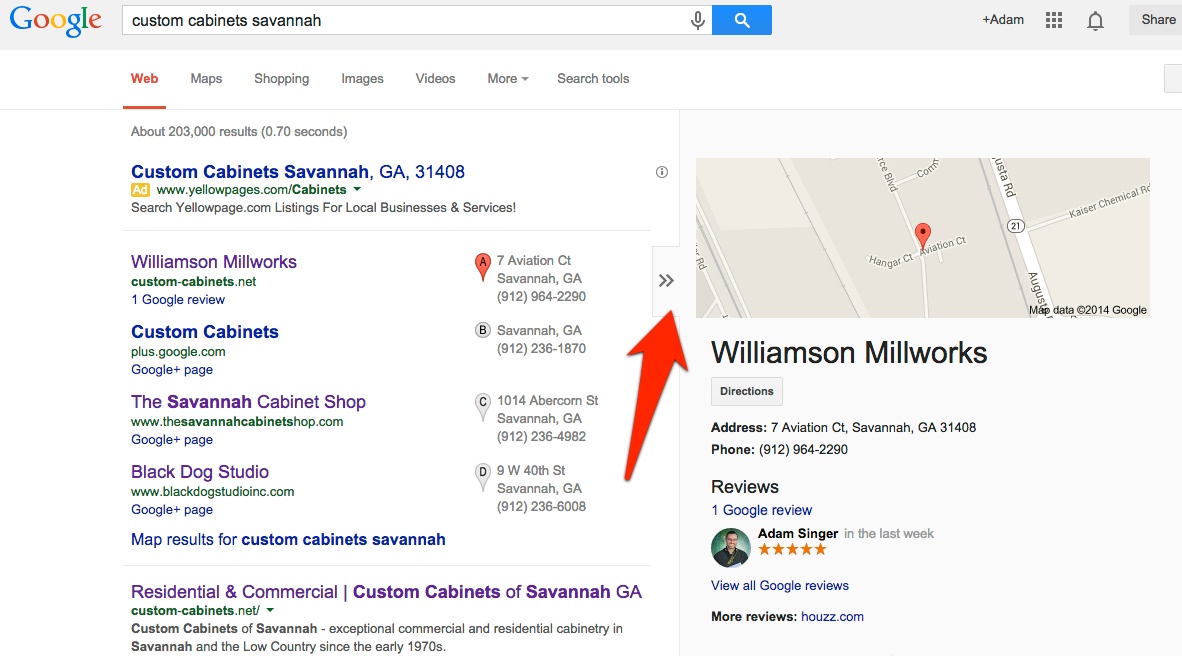 Then you may need to click on the link that says "1 Google Review" or review
8. Click 'Write a Review' and type away!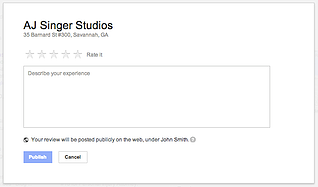 This is what your review will look like!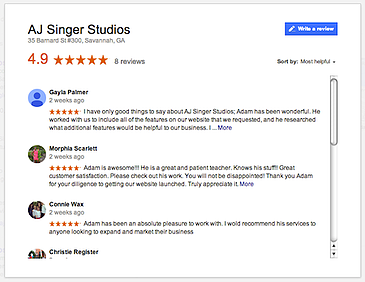 Happy reviewing!
Your Articles Need SkimCatchables
Skim-Catchables are bloggers' - now- not-so- secret weapon to make readers' jobs easier because they can easily skim down a page and find the answer to what they are looking for. Engaging titles and subtitles, gorgeous infographics, and functions like TL; DR (Too long; didn't' read) not only help readers, but should be part of any writer's tool kit!
Topic
Abraham Ross
Abe Ross is a Summer intern at AJ Singer Studios. He is currently enrolled as a Junior at the Savannah College of Art and Designs (SCAD).