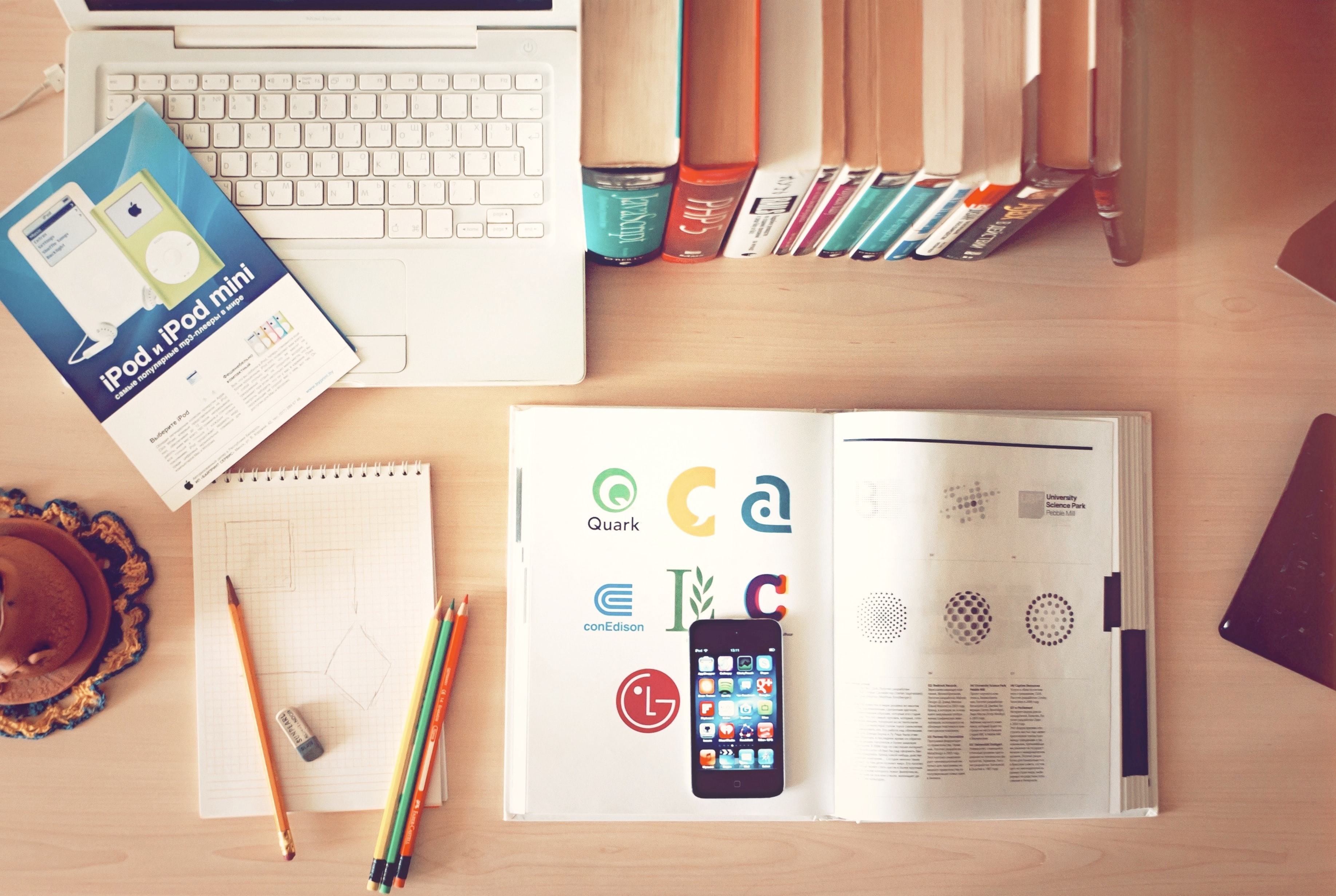 Photo by Aleks Dorohovich on Unsplash

If you run a business, your logo is one of the chief pieces of branding that deserves your attention. A logo is like your brand's ambassador — it's the primary visual that your customers associate with your brand.

Because of its importance, it's absolutely vital that your logo is:
⦁ Memorable
⦁ Unique
⦁ On-message
⦁ Easy to reproduce
⦁ Visually appealing

Those are just some very basic requirements for any good logo. But you don't want just a "good" logo — you want the best logo design to represent your brand. How can you make sure that your logo is absolutely fabulous?

Let's take a look at some pointers and tips from design and branding experts.

Tip One: Don't Get Too Attached To Your First Idea

This comes from experienced Designer, Rodney Abbott, among others. Designers are just as prone to fall in love with their initial design as other creators are to attach to their first drafts. It's the "newborn child" syndrome.

But that attachment, even if it exists, should be kept in perspective. The fact is that design really requires multiple stages, rather than just a "one and done" approach. You might stick with some of the core ideas from the first draft, but it is very, very rarely appropriate as a final product.

This does require some self-control on the part of the designer and the owner of the business. Don't let yourself fall in love at first sight with a design. Be analytical, look for its strengths and its weaknesses. Every design has both.

Tip Two: Opt For A Simple Design

If you take a look at any given list of design trends, whether for logos or other aspects of design, the likelihood is that you will see "simplicity" included on the list. This is true regardless of the year or season, because simple is always on-trend. And it's an evergreen, because it works.

As Leif Abraham, CEO and co-founder of branding and business specialist, AND.CO, states, "Some of the smartest businesses these days are those with the simplest solution to solving a problem, and this philosophy carries through to the branding." A focused approach, he says, allows you to "prioritize simplicity and not over-design."

A good rule of thumb is to remove, remove, remove elements from the logo design until it is stripped down to its most basic functional level. As you do this, you may very well find that you don't need as much detail as you may have thought. At the same time, a more simple design increases memorability and recognizability for your customers, as well as increased scalability for marketing purposes.

The scalability issue can't really be overplayed, either, because it has a direct impact on the quality of your marketing materials. As Liz Jammal, the owner of Vivid Marketing, points out, when logos with too much detail need to be shrunk down and resized, the overall effect looks blurry, less professional, and, "the logo loses its impact."

Tip Three: Make Sure Your Logo Is On-Message

Your brand personality sends a message to your potential customers and clients. Your logo should align with that message, rather than clashing with it.

For instance, if you're a homegrown, grassroots, informal type of business, you don't want a cold, impersonal logo.

Some designers equate this on-message tip with alignment to the brand's promise, allowing your brand to fulfill the message sent by its logo and other branding. Marketing expert, Filiberto Amati, suggests aiming for a balanced combination of "promise, credibility, and relevance." Your logo should deliver on the promise of your brand, making it relevant and practical for your customer, and establish credibility in the customer's mind.

It's obviously a fine balance between a logo that sends the right message and one that doesn't, which further pushes the realization that just choosing a logo design that you happen to like isn't the criteria you should go by, for the good of your company.

Tip Four: Take Your Competition Into Account

If you really want a fabulous logo for your company, the last thing you want is a design that looks too much like the logo for another company. This is one of the main areas in which you really want to stand out!

There are a lot of possibilities out there for logo designs, but those possibilities are finite. So it's possible that your competition may have a logo that is too similar to the one you've selected.

For that reason, scoping out the branding of your competitors is definitely recommended.

Marketing Director Kenneth Burke suggests, "Use your competitors' decisions as a set of checks and balances to help you make better decisions."

This means you can take into account popular colors, fonts, graphic styles, and other factors, while still combining them in a way that makes your logo stand out from the others. Market research is a vital part of launching a company, for a lot of reasons — and informed branding and smart marketing decisions are near the top of the list.

With so many possibilities, your logo has every chance to do exactly what it's meant to do: represent your company in a way that stands out from the competition and sends the right message. The elements you choose can boost memorability and visual appeal, leading to a logo that is exactly the right choice for your brand.



Your Articles Need SkimCatchables
Skim-Catchables are bloggers' - now- not-so- secret weapon to make readers' jobs easier because they can easily skim down a page and find the answer to what they are looking for. Engaging titles and subtitles, gorgeous infographics, and functions like TL; DR (Too long; didn't' read) not only help readers, but should be part of any writer's tool kit!
Topic #branding,#small business,#tips,#Business Growth,#brand,#website redesign
Alice Scott
Alice Scott is a passionate writer and blogger who specializes in topics related to digital branding, blogging, and online business. She loves having Churros with her cat, Chubby, and morning walks.