How's business?
That's going to be one of the top questions for the foreseeable future. And we all know the answer. So what can you do, especially if you are a small to mid-size organization?
Guest Post by Pat McGovern of Ascedia.com.
Here's a list of 10 tactics that will help you kickstart business. These tactics were selected as steps you can take back to your team, implement without a lot of work, and begin to see results.
1. Want to convert more leads to customers?
Insight: Implement a process for testing different landing pages to learn and optimize.
2. Blogging still matters and is good for business.
55% of marketers say blog content creation is their top inbound marketing priority. (HubSpot, 2018) (Source: https://www.hubspot.com/marketing-statistics)
Websites that also have a blog are shown to have 434% more indexed pages.
Marketers who prioritize blogging are 13x more likely to have a positive ROI on their efforts.
Companies who blog get 97% more links to their websites.
Insight: Get more web traffic and more customers by investing in a blog. Consider vlogging as well.
3. Get More Mileage From Old Blog Posts.
Old blog posts are a gold mine. In fact, it's possible to increase the number of monthly organic search views of old blog posts that have been optimized by an average of 106%. (HubSpot, 2018) (Source: https://www.hubspot.com/marketing-statistics)
Insight: Invest the time into old posts, update and freshen the content and they will continue to provide value.
4. Use More Emojis – Especially In Your Subject Lines.
56% of brands using an emoji in their email subject line had a higher open rate than those that did not. Yet only 9% of email subject lines contain emojis. (GetResponse, 2018)
Insight: By placing an emoji in your subject line you are going to increase your open rates.
5. Start Using Videos Embedded In Your Emails.
Insight: Video is the most important content channel on the web. If marketers and sales professionals are looking to establish connection and credibility video email is a tool to consider.
6. Understand the "NEAR ME" trend.
Insight: A 900% increase is bananas and this extreme growth is not just for restaurants. So your organization (no matter the type) needs to be considering how to take advantage of this trend
9 Ways to Take Advantage of 'Near Me' Search.
Use Google AdWords Location Extensions.
Optimize Your Website for Local Search.
Be Mobile-friendly.
Claim and Verify Your Business Directory Listings.
Ensure Business Data Is Correct and Up-to-date.
Have a Presence on Mobile Apps.
Create Content That Speaks to Consumers' Needs.
Obtain More Google Reviews.
7. Sales: What's The Best Time Of Day To Make A Call.
Below is information from Hubspot and Insidesales.com on best hours and days of the week to reach out to leads.
Insight: Focus your day around these "golden hours."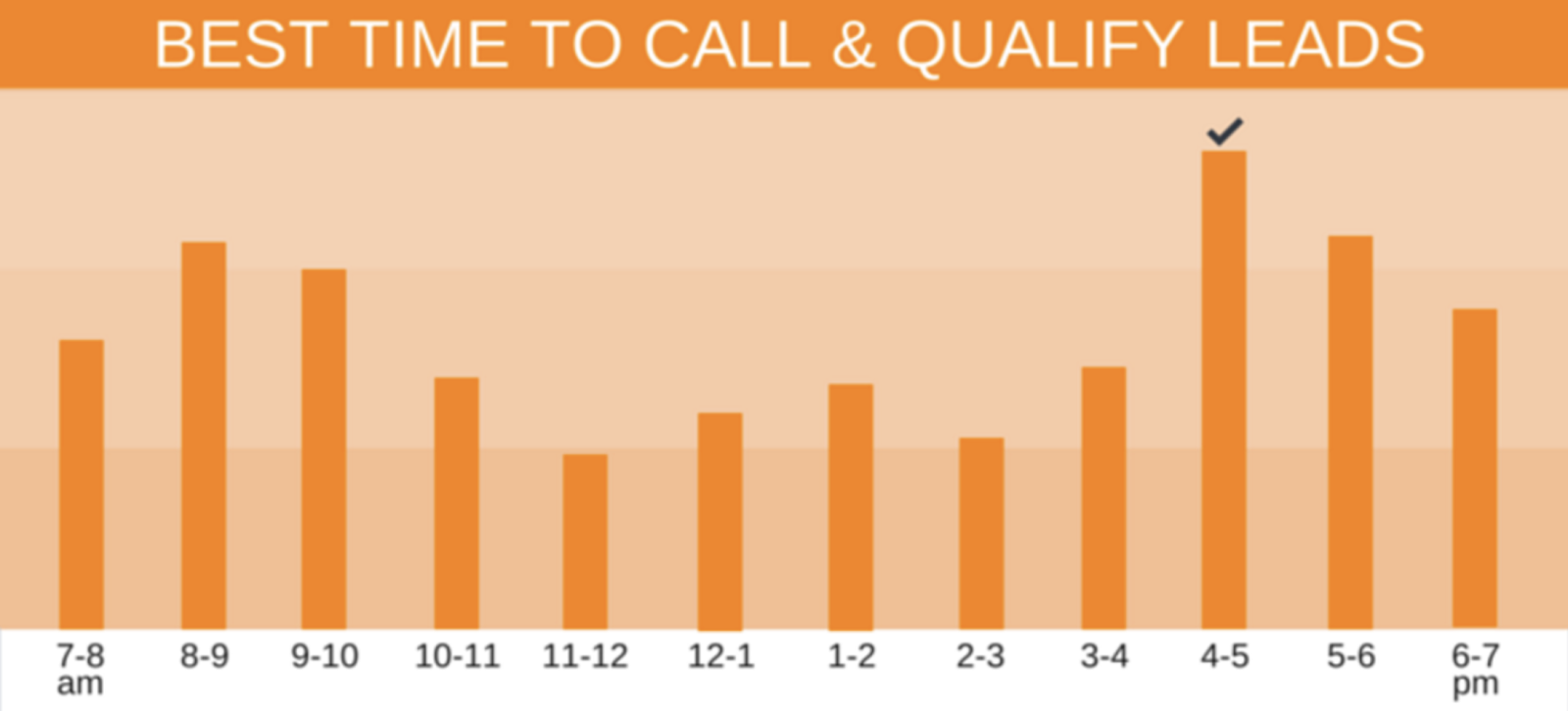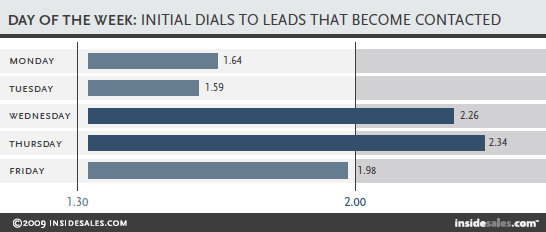 8. Sales: Here's a voicemail script that works.
"Samantha, I came across your website when I was researching international technology companies in Dublin and I saw that you are using video on your blog. I liked the best practices post from last week so I tweeted it out today :).
I have some ideas of ways to make your website work a bit harder so you don't have to :)
Please give me a call at 602.432.7451. This is PAT from ASCEDIA. Thank you very much."
Insight: Most want to leave their name up front. For example, "this is PAT from COMPANY NAME and I'm calling today because…"
By leaving your name at the end, this mixes things up and helps your voicemail message stand out.
9. Sales: What are the right questions to ask on a call.
Getting on a call can be intimidating. So it helps to have a list of go to questions at your ready. Do you need to go through the entire list? No, you probably won't have the time. But with practice you will know what questions to ask to get the info you need.
Tell me about your company.
Tell me about your role. What do you do day-to-day?
What metrics are you responsible for?
Tell me about your goals (financial, customer-related, operational).
When do you need to achieve these goals by?
What problem are you trying to solve?
Are you having problems in [area as relates to the product]?
What's the source of that problem?
Why is it a priority today?
Why hasn't it been addressed before?
What do you think could be a potential solution? Why?
What would a successful outcome look like?
If you didn't choose a product, do you have a plan in place to address this problem?
What are your primary roadblocks to implementing this plan?
What's your timeline for implementation?
Is this problem funded?
Whose budget does the funding come from?
Is the budget owner an "executive sponsor"?
Who else will be involved in choosing a vendor?
Do you have written decision criteria for choosing a vendor? Who compiled these criteria?
Have you purchased a similar product before?
Is this a competitive situation?
What's the process for actually purchasing the product once you decide on it? Are there legal or procurement reviews?
What are potential curve balls?
How can I help make this easy?
How will this solution make your life better?
What are your organization's goals for the year?
If you implement this solution, how do you hope things are different in one year
10. Sales: Response Time & Persistence.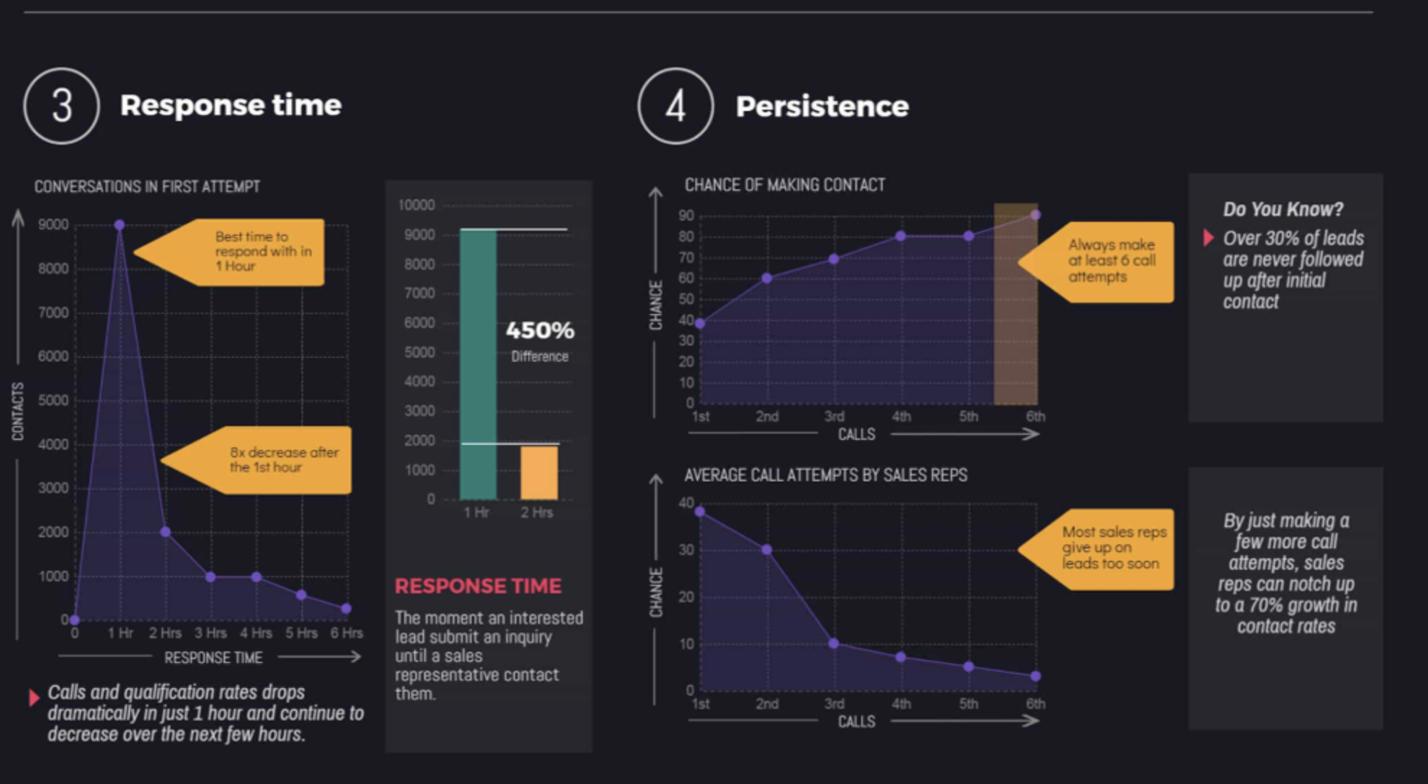 Want more leads and more business? Here's the key. Follow up fast and plan on 4-6 follow up phone calls to get the business.
For more info:
Ascedia
Pat McGovern at pmcgovern@ascedia.com


Your Articles Need SkimCatchables
Skim-Catchables are bloggers' - now- not-so- secret weapon to make readers' jobs easier because they can easily skim down a page and find the answer to what they are looking for. Engaging titles and subtitles, gorgeous infographics, and functions like TL; DR (Too long; didn't' read) not only help readers, but should be part of any writer's tool kit!
Topic #Content Marketing,#Inbound Marketing,#blogging,#Generating Leads,#General Consultant,#lead scoring,#Business Growth,#attract more visitors
Pat McGovern
Pat, the Director of Acendia, a well-renowned Consultancy, is an advertising and marketing veteran dedicated to meeting client objectives. Agency and client-side experience.